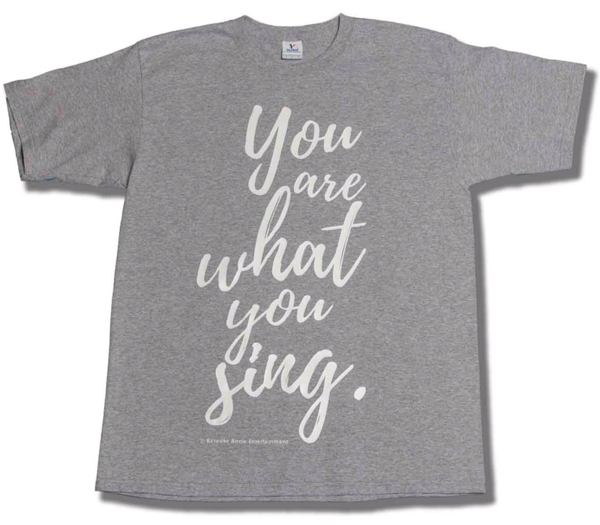 "You Are What You Sing" Tee
In parts of Asia, where karaoke was born, a person's song selection is thought to reveal who they really are and how they really feel. Certain songs are considered overly boastful and can provoke fights. That's why in some places, songs such as Frank Sinatra's "My Way" are not allowed in karaoke. Maybe it's true that "you are what you sing"! Men's shirt has a roomy fit with round collar and short sleeves. Women's shirt has a curvy fit with round collar and cap sleeves. Machine washable, durable screen printing on 100% cotton.
PARA EVITAR GASTOS DE ENVÍO, ORDENA PARA RECOGER EN LA PRÓXIMA NOCHE DE KARAOKE EN SAN MIGUEL DE ALLENDE, MÉXICO. ENVÍO EN MÉXICO $100MN.
TO AVOID SHIPPING COSTS, ORDER FOR PICKUP ON KARAOKE NIGHT IN SAN MIGUEL DE ALLENDE, GTO, MÉXICO. SHIPPING IN MÉXICO 100 PESOS. SHIPPING TO U.S. & CANADA $10USD FOR THE 1ST ITEM + $3USD PER ADDITIONAL ITEM. ALLOW 3 WEEKS FOR INTERNATIONAL DELIVERY.