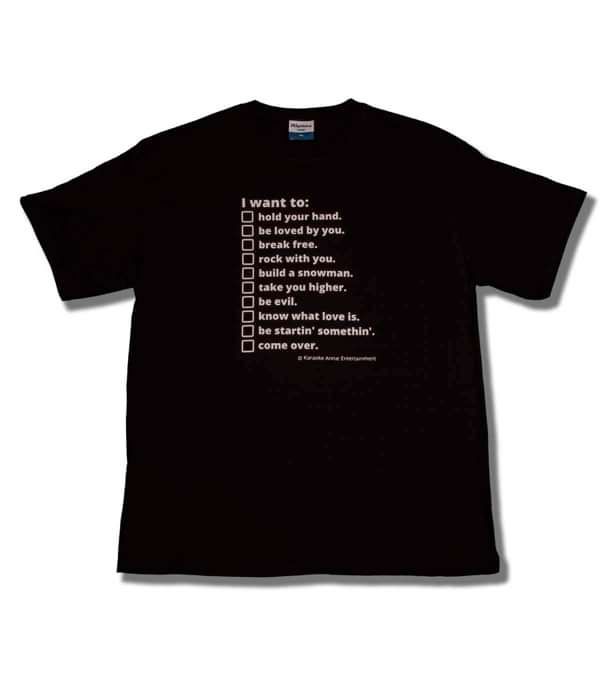 "I Want..." Karaoke Song List Tee (English)
Ever noticed how many songs are all about desire? Let the world know what you want, with references to the titles of popular karaoke songs. Mark your #1 desire with a puff pen or permanent marker, or keep 'em guessing. Durable screen printing on 100% heavyweight cotton. Made in Mexico. Machine washable.
CÓDIGO PROMOCIONAL PARA EVITAR EL ENVÍO: "PICKUPSMA" (PROMO CODE TO AVOID POSTAGE IF YOU PICK UP IN SAN MIGUEL DE ALLENDE).