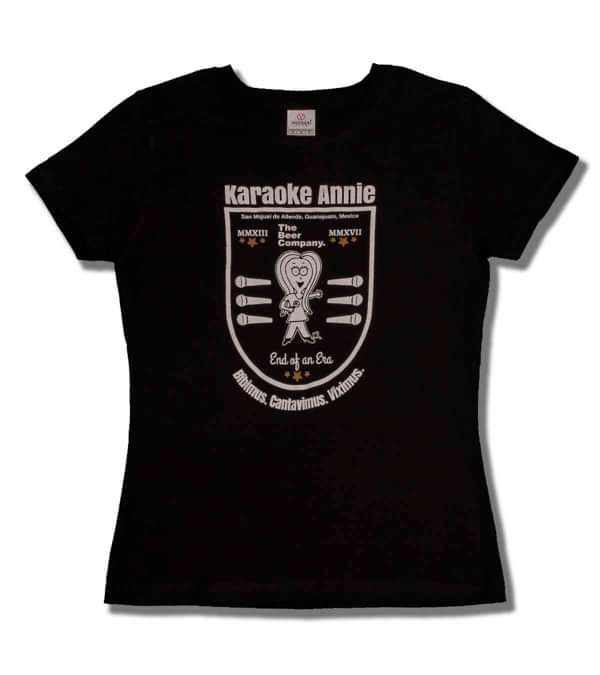 Beer Company "End of an Era" Commemorative Tee
Limited! Only a few left in stock!
After nearly five years of karaoke every Friday night, The Beer Company San Miguel de Allende closed its doors September 1, 2017. It was truly the end of an era! If you didn't get your commemorative tee back then, you may have a chance to get it now. White and gold screen printing on 100% heavyweight cotton. Made in Mexico. Machine washable.
PARA EVITAR GASTOS DE ENVÍO, ORDENA PARA RECOGER EN LA PRÓXIMA NOCHE DE KARAOKE EN SAN MIGUEL DE ALLENDE, MÉXICO. ENVÍO EN MÉXICO $100MN.
TO AVOID SHIPPING COSTS, ORDER FOR PICKUP ON KARAOKE NIGHT IN SAN MIGUEL DE ALLENDE, GTO, MÉXICO. SHIPPING IN MÉXICO 100 PESOS. SHIPPING TO U.S. & CANADA $10USD FOR THE 1ST ITEM + $3USD PER ADDITIONAL ITEM. ALLOW 3 WEEKS FOR INTERNATIONAL DELIVERY.