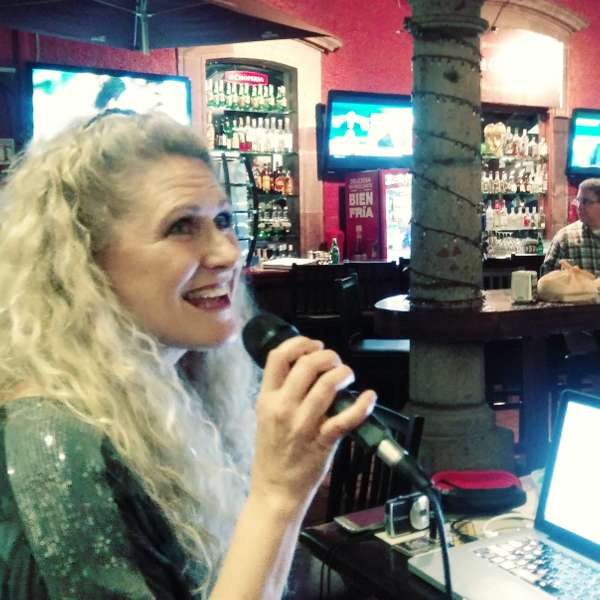 20-minute Individual Karaoke Consultation
I will answer your burning questions about karaoke and walk through any procedures that might be involved.
You and I will connect via Skype or Zoom (both of which allow screen-sharing so you can see karaoke tracks with on-screen lyrics, or websites we're talking about) to answer your burning questions and walk through any procedures that might be involved. For example, you might want to ask:
How can I get set up to practice karaoke at home?
Where can I buy karaoke tracks with lyrics I can see on my TV or computer screen?
When I buy karaoke tracks to practice, how do I know if they are the same versions you have in your songbook?
How do I know what key I should be singing in? If I tell you a key, can you change the tone to match that key? Should I always sing in the same key?
You know my voice and the songs I like…can you suggest some new songs for me to try?
If I want to learn a song in Spanish (or English), what would be a good one to start with? What's the best way to practice?
How do I get into the karaoke business myself?
Is it possible to create karaoke tracks with on-screen lyrics at home? And if I did, would you buy them?
Anything and everything you may want to know about karaoke!
If you've ever wanted to pull me aside on karaoke night and chat about any aspect of your individual karaoke experience consultation is for you.
F.A.Q.
Q. Can we meet face to face instead of on the phone?
A. If we meet in person, I need to take taxis and haul my laptop to wherever we meet, plus I'll probably eat or drink something. So it costs money and I need to charge more for the session. However, if you really want to do it that way, you have two choices: either set up an in-person group session with friends (min. 4 people) or talk to me about individual on-site karaoke coaching at US$50/hour.
Q. What languages do you speak?
A. English is my first language. Let me clarify: American English. However, I am pretty good at Spanish, too, so if you speak Spanish, we can do this.
Q. How does the online consultation work?
A. To participate in consultations, workshops and private classes you will need a wifi connected device: phone, tablet, laptop or desktop computer. Payment is required in advance via PayPal, in US$. You will need to set up a PayPal account to do this. If you have a non-U.S. PayPal account, you can still pay in dollars, and PayPal will do the currency conversion for you based on that day's market rate. PayPal also allows you to use your credit card or debit card. If you do not wish to set up a PayPal account, you can pay in cash, in pesos, prior to your scheduled session, at the Yahoo Finance conversion rate on the day you make payment. (This is the widget I have on my computer, and I can send you a snapshot of the rate and the amount you'll pay in pesos.)