Collage presents:
Songwriters' Club - Workshop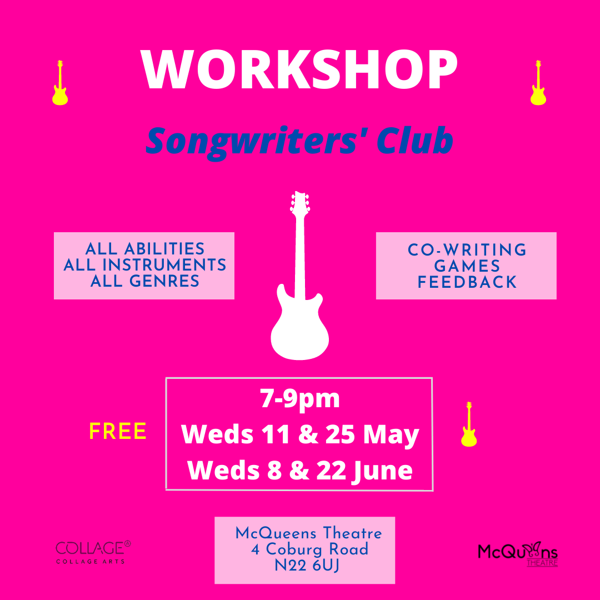 An informal, fortnightly gathering of songwriters and composers of all ages and ability. Bring your acoustic instrument and show an intimate group of friendly faces what you've been working on! Be prepared to join in discussion and writing games.
These workshops take place on the second and fourth Wednesday of each month. From 7-9pm.
McQueens theatre, 4 Coburg Road, London N22 6UJ.
Free entry.
*** There is a fresh air ventilation system installed throughout the restaurant, lounge and theatre.***