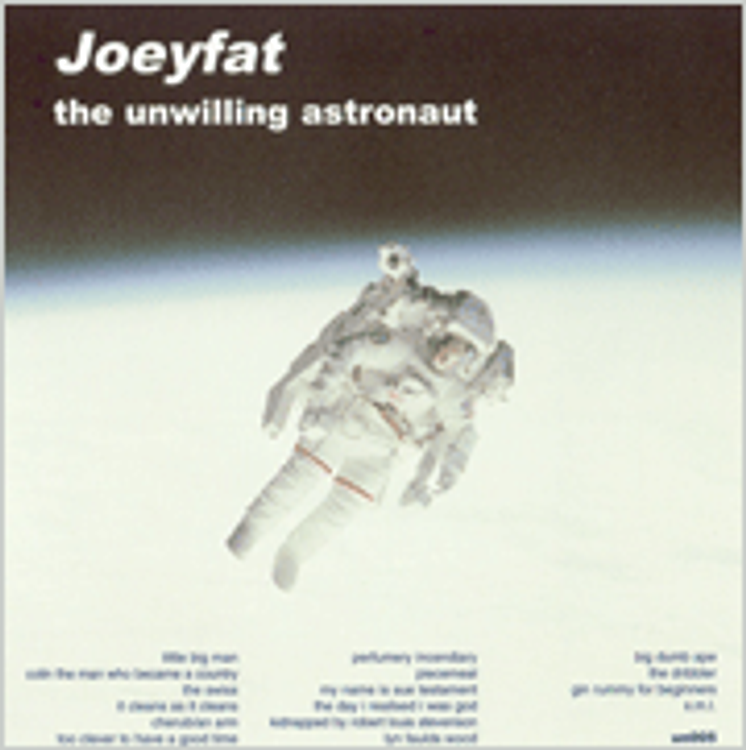 The Unwilling Astronaut - Joeyfat
A 16 track collection of the 'fat boys finest moments from 1991-'96 including studio, live and session work.
01: Little Big Man. 02: Colin The Man Who Became A Country. 03: The Swiss. 04: It Cleans As It Cleans. 05: Cherub/An Arm. 06: Too Clever To Have A Good Time. 07: Perfumery Incendiary. 08: Piecemeal. 09: My Name Is Sue Testament. 10: The Day I Realised I Was God. 11: Kidnapped By Robert Louis Stevenson. 12: Lyn Faulds Wood. 13: Big Dumb Ape. 14: The Dribbler. 15: Gin Rummy For Beginners. 16: S.M.L.