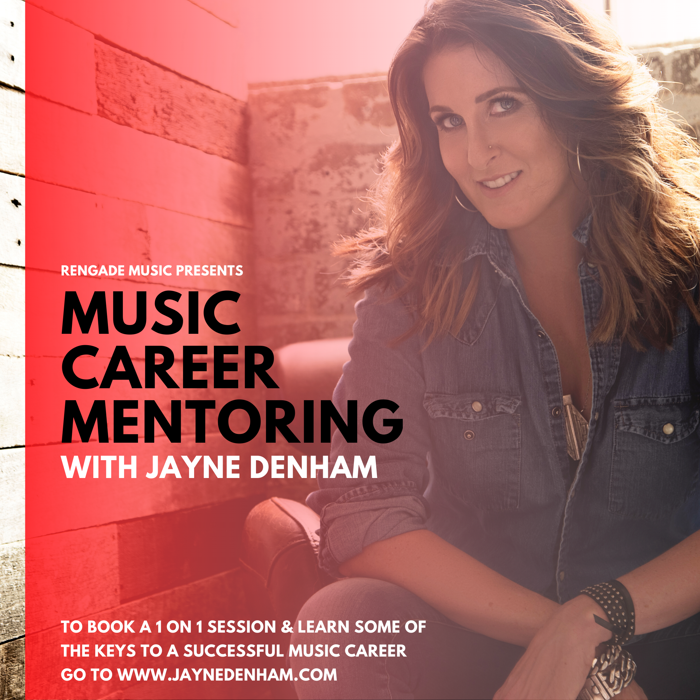 Music Career Mentoring
A two hour, one on one zoom training with Jayne Denham
What topics Jayne can advise on: - BRANDING & how to market that brand including working with a publicist and using social media. - SPONSORSHIP - how to get a deal and what your side of the bargain means and how to use it to grow your career. - LIVE PERFORMANCE - how to put on a show and work with a band. - SONGWRITING and song selection. - WORKING IN A RECORDING STUDIO - how it works and how to approach it from the artist's perspective. - BUSINESS MANAGEMENT -TOURING & how to get gigs - RELEASING MUSIC
ABOUT JAYNE - Jayne Denham is a recording artist and a songwriter. She has released four albums, toured Australia, New Zealand, the USA and parts of Europe. Before launching her own career she worked in recording studios - doing her first sessions at the age of 14 - and has sung backing for many artists including Tina Arena at the ARIA Awards.
Her Country Music career kicked off in 2007 with the release of her debut album Sudden Change in Weather and since then she has released a further three chart topping albums, four No.1 radio hits and a slew of Top 10 video hits including a Country Music Channel No.1. The single Hung Up On You garnered over one million streams within six-months of release and her current single, Porch Party is past the 100,000 mark in only six-weeks and went Top 10 in just four weeks after entering the chart. Jayne has had multiple Golden Guitar nominations and has played main stages at all of the major Country Music festivals in Australia including CMC Rocks, Deni Ute Muster, Gympie Muster and Tamworth Country Music Festival. She is a regular at truck shows and festivals throughout the USA.
Jayne is available to share her knowledge and over the past 4 years has been on staff as a mentor at the Academy of Country Music here in Australia.