At The Rollercoaster presents:
Ist Ist @ Hard Club
IST IST + NERVES + Esben and the Witch
Buy Tickets
Ist Ist make their Portuguese debut and play the third edition of the Post Punk Strikes Back festival at Hard Club, Porto.
Line Up
NERVES are a four-piece punk band from South London. Influenced and driven by a diverse palette of music styles and the bustling grind of their beloved capital, the four friends decided to trade in Friday night pints at the pub for a rehearsal room in South West London early in 2018. The band consist of Jack Evans on vocals, Jack Cosson on lead guitar, Mike Wood on bass and Josh Upil on drums. With a muscular rhythm section, moody guitar tones and visceral vocals tales their sound exudes both sharp intensity and melodic aesthetic.
Their debut EP Put A Plaster On It was released on 12th October 2018 and is a glimpse into their journey since starting the band. A snapshot of where it all began and how they came to craft their identity and sound. They're currently playing live in and around London and working on a new release for 2019. Expect a set full of adrenaline, energy and light-hearted humour.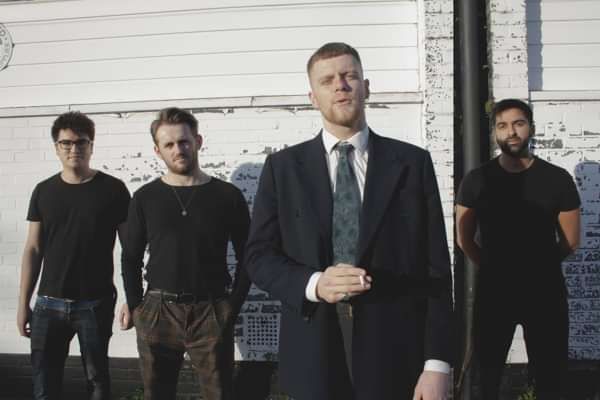 ANCIENT MUSIC FOR PRIMAL VISIONS