Club Evol presents:
Ist Ist @ The Ritz
Ladytron + LIINES + IST IST
Buy Tickets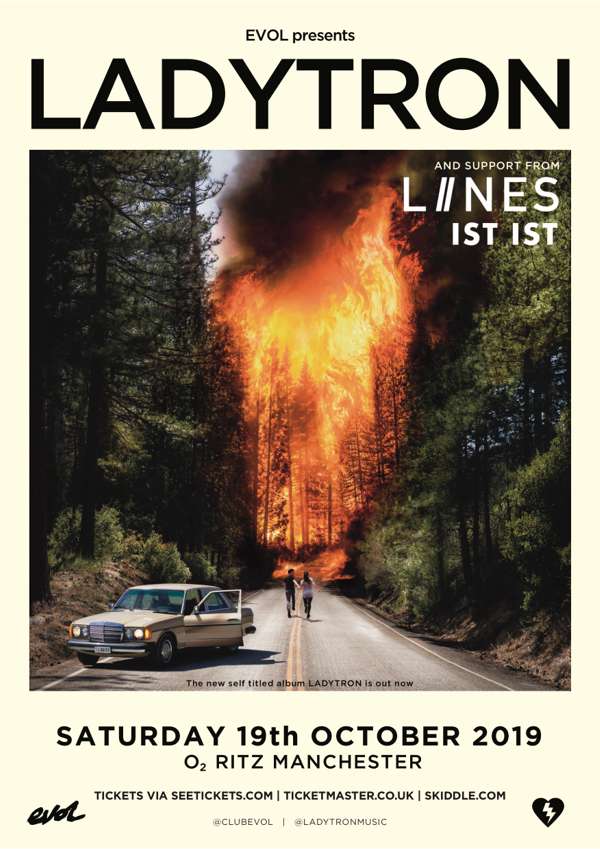 Ist Ist support Ladytron at the iconic Manchester Ritz on Saturday 19th October.
Line Up
POST PUNKS LIINES HAVE BUILT A REPUTATION AS ONE OF THE MOST EXCITING ACTS TO EMERGE FROM MANCHESTER.
LIINES are currently supporting Sleaford Mods on their 32 date ETON ALIVE UK tour. They have headline dates in May/June (London, Nottingham, Manchester) and play Tim Peaks Diner at Kendal Calling and Cotton Clouds Festival, Confessional Festival (Blackburn) and more TBA. Contact **weareliines@gmail.com**
"LIINES, a band I've been dying to see for so long…they lived up to every expectation. Absolutely incredible." John Kennedy, Radio X, X-Posure
LIINES release much-anticipated debut album, Stop-Start, on 4 May 2018 through Reckless Yes.
LIINES are Zoe McVeigh (vocals/guitar), Tamsin Middleton (bass) & Leila O'Sullivan (drums) – a are a prominent part of the post-punk/new-wave scene, with comparisons ranging from Savages to PINS to Desperate Journalist. They blend Riot Grrrl, post-punk and alt-rock sounds with collective influences in Joy Division, The Pixies and Sleater-Kinney.
LIINES started in 2014, born of a previous musical project with founding members Zoe McVeigh (vocals, guitar), Steph Walker (bass) and Leila O'Sullivan (drums).
LIINES have released a string of hotly received singles – Never There (2016), double-A single Disappear/Be Here and Blackout (both 2017), Shallow (2018) and most recently Find Something (2018).
LIINES have garnered support from the likes of Gigslutz, Louder Than War, Collapse Board, and The Quietus, with spins on Radio X (John Kennedy), BBC Introducing, BBC 6 Music (Tom Robinson) and Amazing Radio,
Over the last 18-month LIINES have played a string of festivals including Head for the Hills, Dot to Dot, Camden Rocks, Off The Record, Loud Women, #Blogtober, When in Manchester. They've headlined John Kennedy's Radio X night at Tooting Tram & Social and performed alongside Hot Snakes, Desperate Journalist and Nelson Can.
PRESS
See also: Press highlights
● "LIINES, a band I've been dying to see for so long – I finally got to see them and they lived up to every expectation. Absolutely incredible" John Kennedy, Radio X, X-Posure
● "LIINES are probably the best group in this genre on the indie scene at the moment" Little Indie Blogs
● "Powerful post-punk with touches of grunge and new wave…a sound that you need to hear" Louder Than War Ones to Watch 2017
● "LIINES are one of the most refreshing sounds to emerge not just from Manchester but from anywhere" Gigslutz
● Featured on Tom Robinson's BBC Introducing MIXTAPE on BBC Radio 6 Music and BBC Introducing Manchester
FESTIVALS
● 2017 Off The Record, #Blogtober Festival, Camden Rocks Festival, Loud Women Festival
● 2016 Dot to Dot Festival, Ramsbottom Festival, Tramlines Festival Fringe, Theatron Pfingstfestival (Munich, Germany)
● 2015 A Carefully Planned Festival, Crossing Europe Film Festival (Linz, Austria)
See also: Past gigs / festivals appearances.
RELEASES
● Singles: Never There (Nov 2015) • Blackout (Mar 2016) • Disappear / Be Here (Oct 2016, Reckless Yes Records) • Shallow (Feb 2018) • Find Something (Mar 2016) • Cold (Apr 2016)
● Debut album: Stop-Start (May 2018), Reckless Yes Records
LINKS AND CONTACTS
Website ● Releases ● Press ● Gigs and festivals ● Facebook ● Twitter
CONTACT: weareliines@gmail.com
View Profile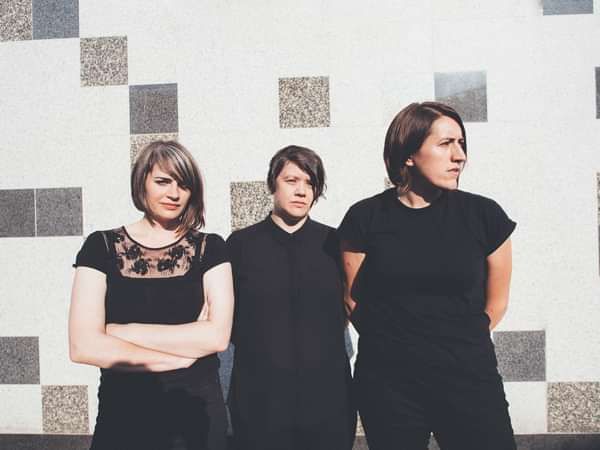 Established in late 2014, Ist Ist have forged a formidable reputation on the back of uncompromising, intense headline shows at prestigious Manchester venues such as The Ritz, Gorilla and The Deaf Institute. Through word of mouth and two UK tours, they have grown in size without label or management support to the point where they are outselling established touring bands.
Accompanying these live shows, the band have released five singles and in April 2018, their debut EP 'Spinning Rooms' was greeted with acclaim from independent publications, won admirers from across the world and received regular airplay from Steve Lamacq on BBC Radio 6.
Expanding to a four-piece at the conclusion of the 2018 tour, second EP 'Everything Is Different Now' was released in January 2019 to similar acclaim and supported by a second UK tour.
Regularly condemned as too 'out there' to be successful; through sheer determination, hard work and a bulging catalogue of songs, Ist Ist continue to silence the doubters and move from strength to strength. Displaying an arrogance akin to the greatest Manchester bands, Ist Ist are constructing their own mould rather than attempting to fit into one. It's time to listen.
View Profile