ist ist w/Crosa Rosa & La Bête Blooms
ist ist + Crosa Rosa + La Bête Blooms
£8.00
Entry Requirements: 18+
Buy Tickets
Line Up
Three piece alternative/garage band from Nottingham, inspired by 60's surf and psychedelic music. With the release of their debut E.P 'Pantophobia' CROSA ROSA saw success in 2015, particularly from the popularity of the single 'Little Leper'. Gaining the support from local BBC DJ Dean Jackson, who featured the band on the BBC Introducing stages at Y Not Festival and Reading and Leeds Festival, they gained attention from established music reviewers such as Drowned in Sound and Kerrang! as well as repeated plays on BBC Radio 1, 6 Music and Xfm. After the progress curated in 2015, CROSA ROSA released the new single 'Simper Smiler' in January 2016 with a sold-out performance at local Nottingham venue; The Bodega. BBC Radio 1 DJ Huw Stephens featured CROSA ROSA in the 'Best of BBC Introducing' list with the song 'Cradlier' ('Simper Smiler' B-side) following the performance, and they were also picked to return to the Y Not Festival as part of the This Feeling line-up (sponsored by Jack Daniels). Fred Perry Subculture featured the band in their 'New Noise 2016' article referring to them as '...simultaneously blistering, loud and melodic. Enrapturing stuff.', which gained them a slot on the Fred Perry Subculture stage at Dot to Dot Festival 2016 Nottingham, Bristol and Manchester. Crosa Rosa's latest release "Candy Eyes" was also featured in the"Top Subculture releases" by Fred Perry Subculutre and was described as "Incredible"
http://www.facebook.com/CrosaRosa/ crosa.rosa@outlook.com https://www.fredperry.com/subculture/article-crosa-rosa---live-at-dot-to-dot-2016 https://www.youtube.com/channel/UCz8GkFEnhqPxjx_1bccYLCQ https://crosarosa.bandcamp.com/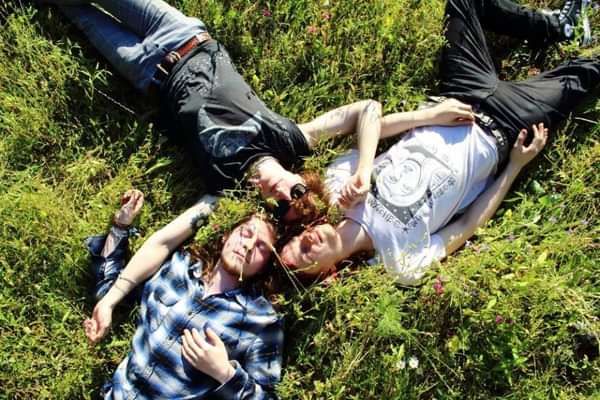 Hull post-punk five piece La Bête Blooms kick off the year with their second E.P 'I Know It's Nothing' after gaining praise for their single 'Breaking In' which included support from BBC 6Music's Steve Lamacq, playlist and chart action on Amazing Radio and Xposure Hot One accolade from Radio X's John Kennedy and excellent reviews from Gigslutz, UberRock and more. Previous support for La Bête Blooms aggressive sound included BBC 6Music DJ's Lauren Laverne, Tom Robinson and Tom Ravenscroft while the NME Radar were early to recognise the band's promising output when they reviewed soundcloud demos of the band's Mac Demarco-esque Wishing I Could Kill and their overdriven thrasher Stay Away. Having recently supported the likes of Buzzcocks, Ratboy, Jaws and The Big Moon whilst touring key venues across England, La Bete Blooms' new EP welcomes you into a paranoid and abrasive world via Hull labels The Adult Teeth Recording Company and Warren Records.
La Bete Blooms have grown in confidence since their inception, and by merging a wall of noise with a keen eye for melody, they have developedfrom their shoegaze beginnings to become a post-punk powerhouse. The band's desire to prove their worth with a unique take on life up North echoes their home of Hull's sentiments as it becomes 2017's UK City Of Culture.