Posters, Posters, Posters everywhere...............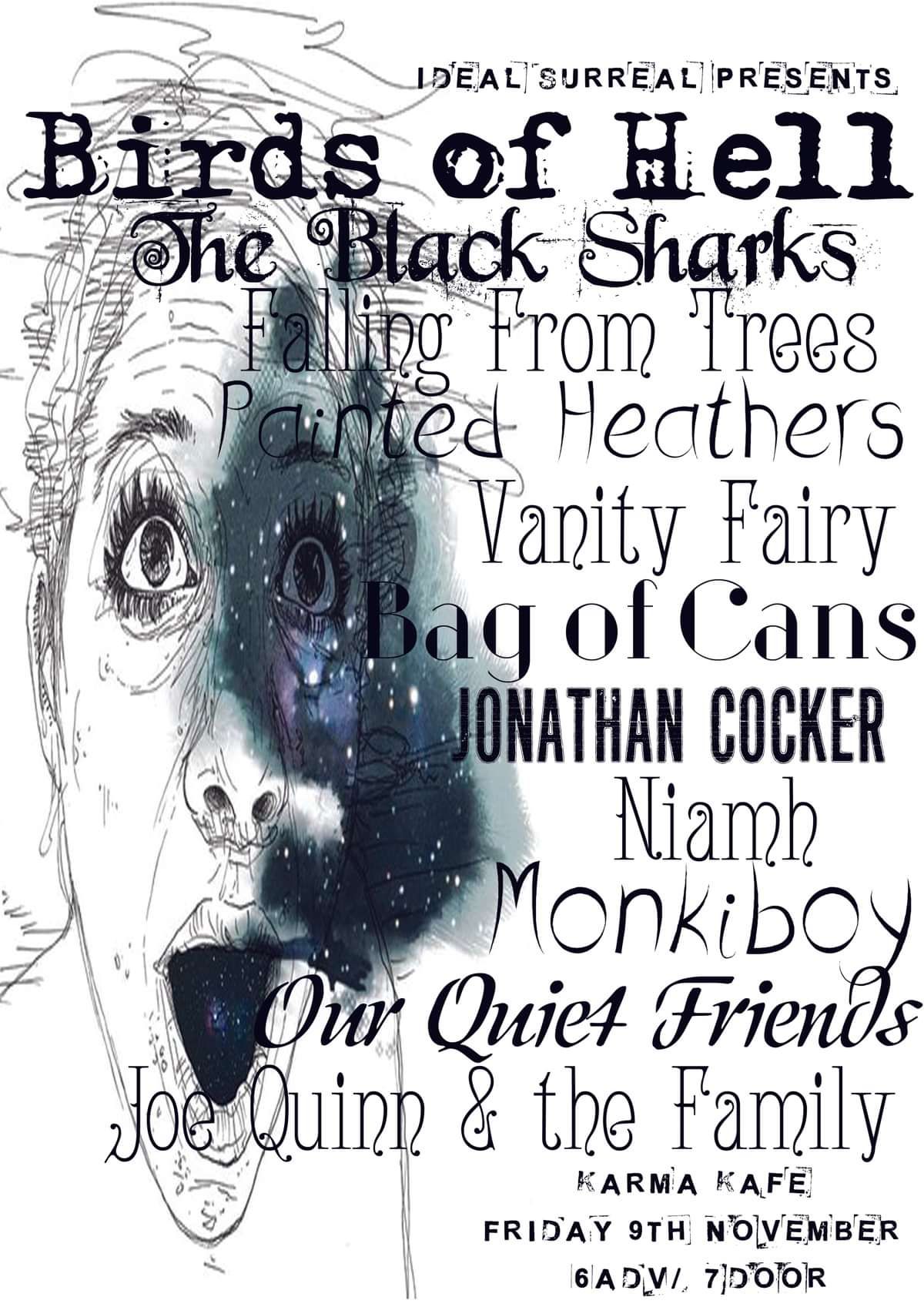 Ideal Surreal is pleased to present
Top Floor
Birds of Hell Vanity Fairy Falling From Trees tbc.
Middle Floor
Shane Special Sandwich filling, feat Monkiboy Joe Quinn and the Family Niamh Jonathan Cocker
Basement
The Black Sharks Bag of Cans Painted Heathers Our Quiet Friends
Karma Kafe Friday 9th November £6adv/£7door
Ideal Surreal is delighted to present another of our legendary 'Three Floor Karma Takedowns' on Friday 9th November. This is a purely local affair featuring a mixture of older n newest local talents including Alt fav Birds of Hell, Falling from Trees and Gladboy on the top floor. The Black Sharks, Bag of Cans and Our Quiet Friends in the basement. Plus a Shane Olinski special – line up tbc – in the middle room.
Doors are from 19:30 - £6adv/£7door.