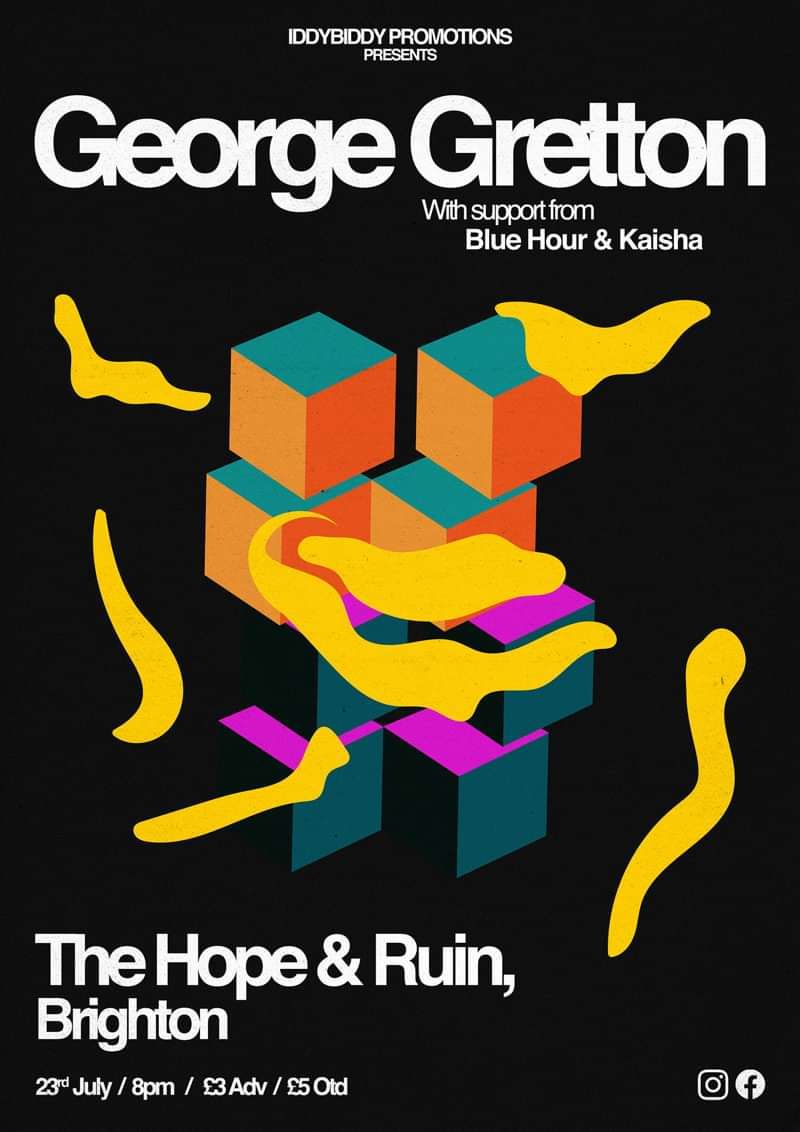 Iddy Biddy Promotions presents:
George Gretton Live @ The Hope & Ruin
George Gretton + Blue Hour + Kaisha
£3
Entry Requirements: 18+
Iddy Biddy Promotions presents George Gretton live at The Hope & Ruin! With supports from Blue Hour and Kaisha.
Line Up
George Gretton is a Notts native to be proud of, a truly authentic artist making waves with his genre-defying sound and intricate lyricism.
Gretton's output wonderfully champions Nottingham's alternative music scene with rhythms that magically flow with your emotions, coupled with some seriously rich synths.
Complex: "A winning combination of heart-wrenching vocals, incisive lyricism and stunning, otherworldly production." Earmilk: "Forward-thinking. Reminiscent of James Blake and Bon Iver's vocal work." COLORS: "Soaring tones traipsed over skewed rhythms that meet somewhere between Jai Paul and Mura Masa... Magnificent songwriting."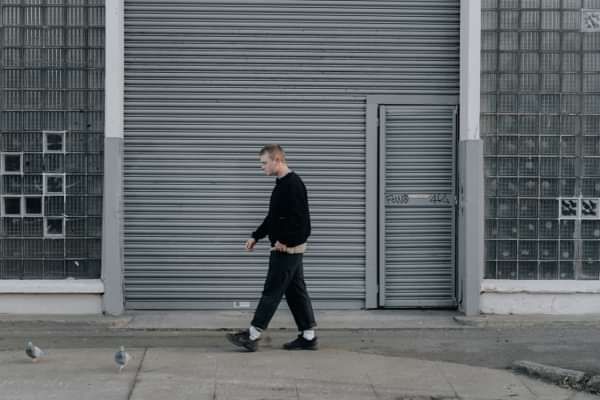 Blue Hour is a indie/alternative 4 piece from Brighton. Their unique sound is reminiscent of contemporary acts such as King Krule and Puma Blue, but also takes influence from a wide range of artists such as Chet Baker, Jeff Buckley and Radiohead.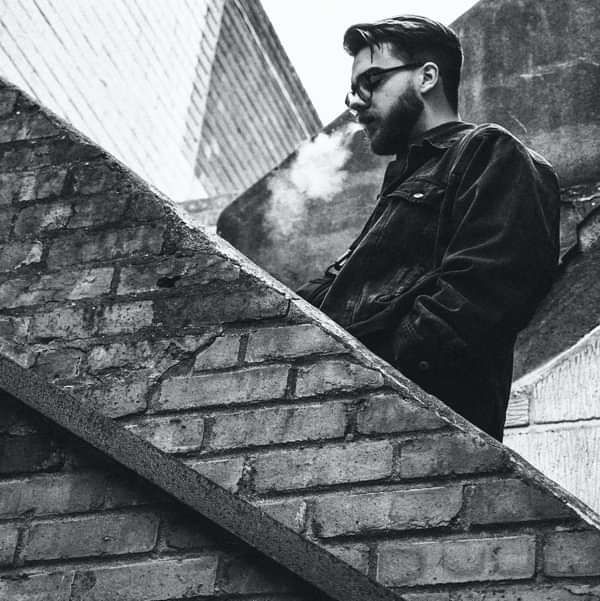 Born in Malaysia, the Brighton-based singer and songwriter Kaisha's music is the result of various influences in both music and life. Her modern R&B sound is influenced by eclectic music digested throughout her upbringing, growing up in a family of musicians from her father to her siblings.
 
 But her move to the UK and exposure to underground and independent music scenes in Brighton and London, has provided more food for thought. Futuristic neo-soul, jazz-esque breakdowns and pop grooves can all be heard in Kaisha's growing catalogue of music.