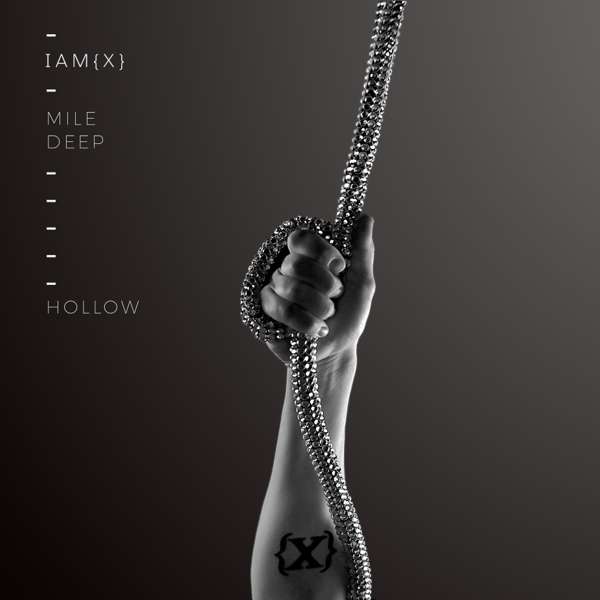 Line Up
IAMX is the solo project of Chris Corner; a UK songwriter, multi instrumentalist, singer, record producer and video artist. Corner was also a founding member of the electro/trip hop band Sneaker Pimps.  IAMX started life in 2004 with the release of the debut album 'Kiss+Swallow'. Considered an underground classic it shaped the unique 'Glam Noir' IAMX sound and paved the way for 4 more cult albums; The Alternative, Kingdom of Welcome Addiction, Volatile Times and The Unified Field. Like an electro glam soundtrack to a Jan Svankmajer film, IAMX mixes Corner's erotically-charged dynamic vocals with fresh intricate electronic production, melancholia and piercing lyrics. Music that is as brutal as it is emotional. 
From the start, IAMX celebrated the independent anti-commercial industry approach, releasing uncompromising music, with focus on a strong bond with the fans. A movement whose fan base grows steadily through word-of mouth, online activity and intense live shows. IAMX have played extensively to sold out audiences across Europe and North America. The live performances have become a highlight of the project. Dressed to kill and set to a backdrop of self-created artistic visuals, Corner is complimented by an explosive and passionate live band that brings his music to life. IAMX has gained the respected reputation as an exceptional live experience that is not to be missed.
Chris is now putting the final caresses to his upcoming sixth IAMX album. "I am proud and exhilarated to announce the creation of the new album, and ecstatic my musical bastard child has got this far.  There is a simplicity to the sound that takes me back to my earlier work. It is purely electronic, lustful dystopian Man versus Machine."
The creation of this new record, called Metanoia, was initially overshadowed by a big change in Chris' life.
"There was a point when I believed I would never make another record," explains  Chris, concerning IAMX's sudden break from recording and touring a few years ago due to chronic insomnia. "I associated my career with everything that was hurting me, but slowly I managed to filter out the poison and get back to what I really love." Preparing for the release of his first new material since 2013's  The Unified Field, his new single 'Happiness' (Orphic/Caroline/Universal Records) has just been made available digitally.  
A gorgeous intersection of electronics and Corner's fragile yet commanding voice,  'Happiness'  is trademark IAMX but jacked up with a fresh sense of urgency. "It feels purer in concept and execution. My intention was to go back to  one man, one machine- all electronic and self-contained," He explains. "I limited my sound to drum machines, a few synthesizers and piano samples. It helped me get back to the essence of IAMX and made the recording process  much easier, giving me room to focus on the vocal performance and the message."
Like most IAMX songs,  'Happiness'  thematically struggles with purity amidst corruption. "Corruption and hypocrisy is everywhere. It tears our world apart," he continues. "I can't look at the news anymore. It makes my blood boil and  my soul weep to see so much horror and disgusting abuse, so much ignorance and mind control. What a bizarre contradiction we are. All we want is to be loved… the burning irony of our existence."
'Happiness'  is the first track released from the upcoming album 'Metanoia' (which will be available on 02nd October), but it also marks a geographical shift for Corner, who left the  dark and oppressive streets of Berlin for the sunnier, temperate climes of Los Angeles to seek inspiration and escape. "Berlin was a playground that gave me room and  confidence to pursue IAMX fearlessly," he says. "In some ways, it made me self-indulgent, which I don't regret, but I also fell into a dark hole in Berlin. I found myself always making  music in the deep winter. I felt totally alone in my work - burnt out and afraid of the future." Thankfully, Los Angeles provided an antidote… a change of environment that afforded  him the ability to continue with IAMX. "Being in LA gives me a wider, more adult perspective on my life and my work. I feel more grown-up here."
With the October release of Metanoia comes the announcement of a full-fledged European tour – his first in several years. "I want to tour," he says excitedly for the prospect of reconnecting with his rabid legion of fans he hasn't seen in quite some time. "I want to see those beautiful passionate, sweat-soaked faces in the crowd. I want this music to be heard and I want to feel the ecstasy of performing and sharing. One thing I've learnt is that  fear is the killer. I hit rock bottom two years ago. I've been as bad as I can be and I am still here. That gives me so much strength and positivity. I am not afraid anymore."
"Happiness"  is the first single from IAMX's sixth album Metanoia and has just been released  digitally via Orphic/Caroline/Universal Records.  
Metanoia album pre-orders are available via www.iamxmusic.com
A free download of Happiness is available on the band's website www.iamxmusic.com in exchange for a newsletter subscription.
View Profile