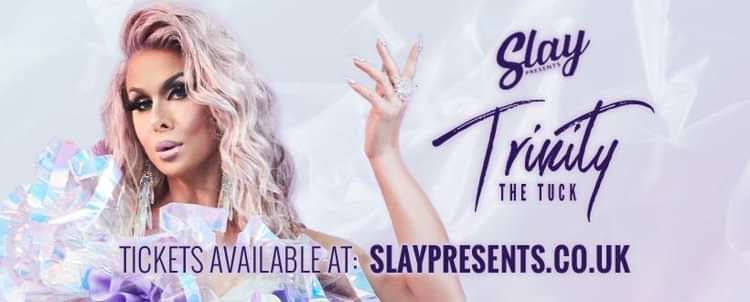 Hamilton Hunter presents:
Trinity The Tuck | AS4 Winner
Buy Tickets
Trinity The Tuck (formerly known as Trinity Taylor) was a stand out star on the 9th season of RuPaul's Drag Race. A pageant queen who discovered talents in comedy and stunning club kid looks, she was invited back to star in All Stars 4, where she's slayed the competition and left crowned as joint winner.
This show is 14+ | This is a standing club show Supported by Slay! Queens.
Tickets are on sale now from www.slaypresents.co.uk