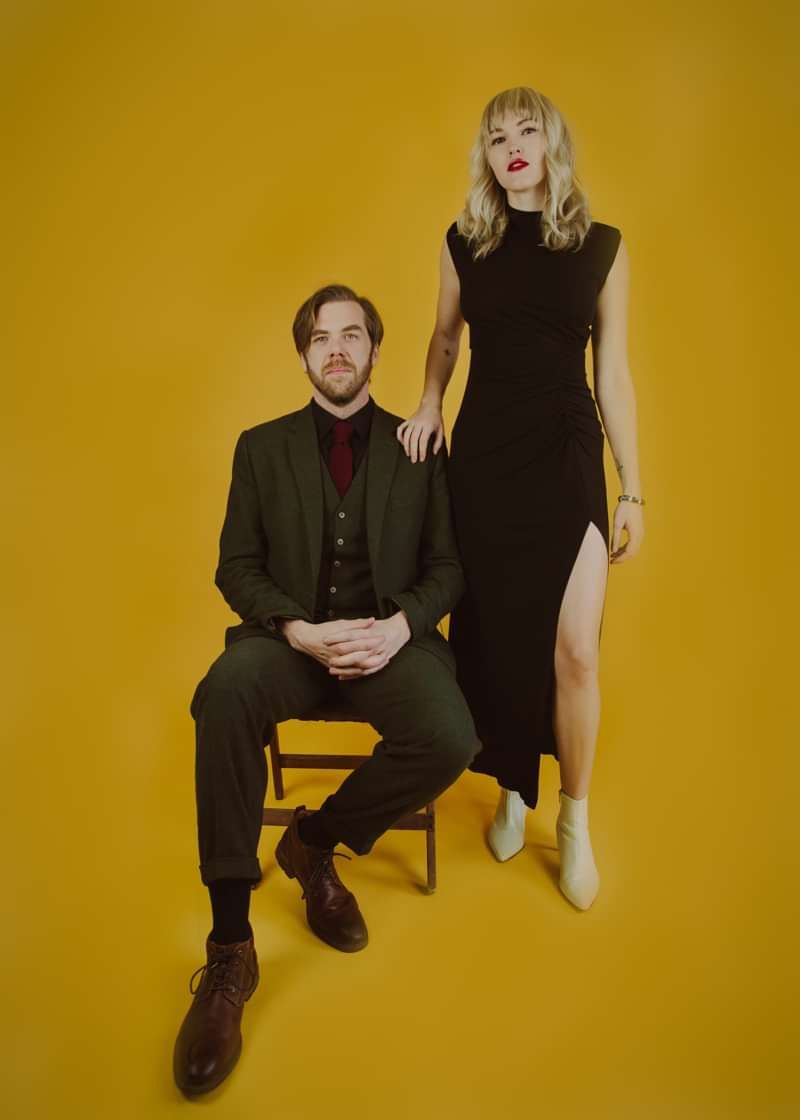 Half Moon presents:
Ashley Campbell & Thor Jenson
Ashley Campbell + Luke Jackson
£14 Adv / £16 Door
Entry Requirements: 18+ after 7pm
Ashley Campbell and Thor Jensen form a unique meeting of musical genres. With Ashley coming from the world of country and bluegrass and Thor having a diverse background from rock to gypsy jazz, they create a fresh sound as a duo.
Ashley Campbell, daughter of country legend Glen Campbell began her career playing in her father's band on several world tours and has found success as a solo artist in the country music scene; most notably with her debut single "Remembering" which she wrote for her father. Her original music has taken her all over the world, from China to Japan, to the mainstage at London's O2 Arena to opening for Kris Kristofferson and the Bellamy Brothers. She has also been spotlighted for her banjo playing with Rascal Flatts in the music video for their hit single "Banjo".
Thor Jensen, a virtuoso guitarist and songwriter from New York has traveled many different roads. From touring the world with Hazmat Modine, playing Americana with Quiet Life opening for the likes of Dr. Dog, Portugal. The Man and Shovels and Rope, then onto joining the Stephane Wrembel Band, playing the music of Django Reinhardt, performing at Carnegie Hall and all over the world, all the while immersing himself in New York's jazz scene.
Ashley and Thor met in late 2021 and have been playing music together ever since, having recently recorded several singles. Both being strong instrumentalists in addition to the combination of Thor's deep baritone and Ashley's clear as a bell vocals, together they make a one of a kind blend. Keep an eye out for more music from Ashley and Thor.
Support is from Luke Jackson.
Line Up
Luke is a Singer-Songwriter from Canterbury, Kent, who in 2013 was nominated in the BBC Radio 2 Folk Awards for both the Horizon Award for Best Emerging Talent and The Young Folk Category. He was also winner of Fatea's "Male Artist of the Year 2014" and 2016.
Over the past few years he has steadily been developing a reputation for himself in the Folk & Roots circuits either through his solo shows, many festival appearances or when opening for such luminaries as Fairport Convention, Show of Hands, Steve Knightley, Martyn Joseph, Seth Lakeman, Karine Polwart, Oysterband, Paul Brady, Glen Tilbrook and Sarah Jarosz .
As well as playing solo, Luke also performs as a Duo or Trio. In addition to the UK, he regularly tours across Europe playing in France, Belgium, The Netherlands and Germany and in 2016 and 2017 visited the USA to play at the International Folk Alliance conference in Kansas. Luke has completed several joint headline tours with Grammy Award winning songwriter Amy Wadge, with Folk Award winning duo Greg Russel and Ciaran Algar and American singer-songwriter Rebecca Loebe.
His debut album 'More Than Boys', produced by the acclaimed Welsh Singer-Songwriter Martyn Joseph, was released in 2012 to great reviews, as was the follow up 'Fumes and Faith' in early 2014. In 2015 he released a 7 track EP with his trio, 'This Family Tree', which was described in a 5 star Maverick review as "Two words. Bloody brilliant" and it further reflected his development as both a writer and performer
November 2016 saw the release of Luke's 3rd full studio album, "Tall Tales and Rumours" to universal critical acclaim, which Maverick, in a 5 star review, described as "a brilliant, thoughtful album – Jackson shows talent beyond his years". Whilst Acoustic Magazine noted "Jackson has been compared to a young Richard Thompson and for once these are not empty words"
In February 2018 Luke put out his first live album 'Solo:Duo:Trio' which again has been enthusiastically received, with Mike Harding noting "That's got to be one of the most faultless live recordings ever in my opinion- he's a great songwriter with a great voice and boy can he sing the blues"