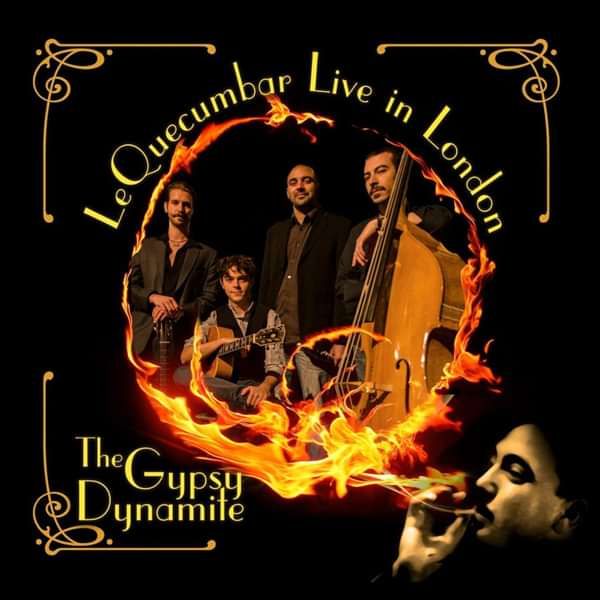 The Gypsy Dynamite - Le QuecumBar Live in London (Mp3 Album)
The 9th album in Le Q Record's magical musical catalogue.
3.I'll See You In My Dreams
8.Blue Drag (feat. Mehboob Nadeem)
9.Dark Eyes (feat. Mehboob Nadeem)
10.Mambo Italiano (feat. Mehboob Nadeem)
The band was originally formed as a duo by Giulio Romano Malaisi (acoustic guitar) and Filippo Dall'Asta (Gypsy guitar) in London in 2012. Since then the young and dynamic foundation of Gypsy Dynamite, Giulio and Filippo have been playing in the most prestigious venues across London and in Europe too, receiving great feedback from each venue and audience they've entertained.
Going from strength to strength they have now formed the Quartet which drove Le QuecumBar to produce this live excitingly hot and high energy recording! And for (probably) the first time in history, they have introduced the traditional Indian Sitar to Gypsy Swing, combining the rhythms of Gypsy with the exciting sparkling elegance of the Indian subcontinent.