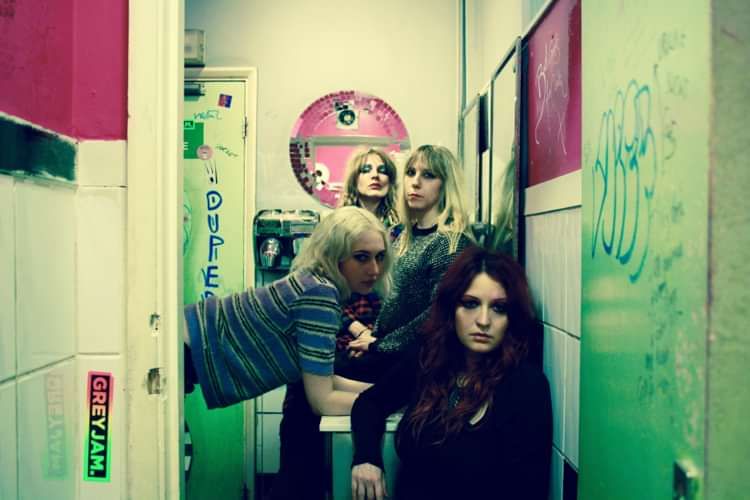 Gravy Train presents:
MADONNATRON
Buy Tickets
"Viciously audacious novices to electric noise we have crafted a merciless assemblage of leering disdain, Erotomania, Genocidal Lament, infanticide, calculated Matricide, funeral dodgers, dystopian angst and surreptitious worshipping at the altar of Bastet to flavour this record. We won't be making you a sandwich motherfuckers" – Madonnatron
Much in the manner a devotional feline will proudly massacre vermin, leaving it's sacrificial remains to fetter your hallway carpet, we bring you Madonnatron. From humble yet auspicious beginnings, arising unabashed from the mists of the Thames, they have thwarted reasonable doubt with limited knowledge of their instruments and two fingers at convention.
Escapades so far include: completing a spring 2018 UK headline tour; a full room capacity slot at Portsmouth Psych Fest; two Fluffer Pit Parties – one headlining the official after party; touring with The Moonlandingz, PINS & supporting The Black Lips; featuring on the line up at UK festivals – Raw Power & The Alternative Escape Republic of Music Courtyard session this year plus a packed out slot on the Rising Stage at Green Man last year; two live sessions for Marc Riley on BBC 6 Music; a live session for John Kennedy, and a John Kennedy 'Artist In Residence' slot on Radio X; touring with Trashmouth Records and label mates Meatraffle across the UK at the end of 2016, and releasing their eponymously-titled first record in July 2017. The band are currently enjoying rave reviews for both LP & live shows, featuring in Mojo, Q, The Quietus, Line Of Best Fit, Louder Than War amongst many others; appearing at #22 in The Quietus' top 100 albums of the year and in their top 50 singles of 2017; Amazon's Best New Bands of 2017 list; as well as gaining top album status in numerous independent music blogs across the world.