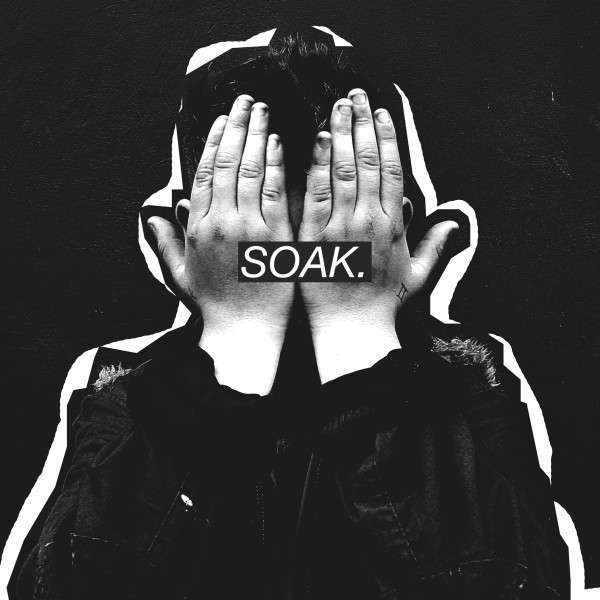 SOAK - Blud EP (12" vinyl)
Born in Belfast but raised in Derry, SOAK offers vivid proof that age does not define artistic maturity. Bridie Monds-Watson has spent the last two years splitting time between her studies, the local skate-park, and her songwriting. There was significant acclaim for 2012's 'Sea Creatures', which saw her offered slots at Glastonbury and Other Voices, support Tegan & Sara on tour, and complete a Biology GCSE moments after playing the City of Culture launch for Derry.
On 'Blud', however, SOAK accelerates her ascent from raw talent into a unique artistic voice. More atmospheric and textured than her earlier work, 'Blud' was written after overhearing an argument and explores the possibilities of change thereafter. The effect is curiously uplifting, seemingly as inspired by a childhood of Joni Mitchell albums as the brooding productions of Cat Power. A counterpart to her burgeoning songwriting, Bridie also played every instrument on 'Blud' herself (bar the bass), which was produced in Donegal by Mercury-nominated Villagers' guitarist Tommy McLaughlin.
"This is a wonderful 17 year old singer songwriter from Derry, she's called Soak and her new single Blud is pretty much the best thing ever! It's out on March 17th…" Lauren Laverne, BBC 6 Music
"A vivid portrait of teenage deep-thinking: intricate, ambiguous psychodramas" The Guardian
"Soak's sound has snippets of Cat Power and the delicacy of Lykke Li...well-crafted and uplifting psalms" Noisey
"Understated and beautiful" Stereogum
"Her music is spellbinding" The 405
"A vivid portrait of teenage deep-thinking: intricate, ambiguous psychodramas" Guardian
"Soak's sound has snippets of Cat Power and the delicacy of Lykke Li...well-crafted and uplifting psalms" Noisey
"Age be damned. Talent shouts louder" NME
"A poetic lyricism and teenage insight previously pioneered by Laura Marling" Telegraph
"A forlorn, reverb-soaked beauty" Sunday Times, Hottest Tracks "Understated and beautiful" Stereogum
"An emerging star" Nylon
Track listing:
Blud
Explosions
24 Windowed House
Blud (CHVRCHES Remix)