Good Karma Club presents:
Good Karma Club 019
SLANG + Marsicans + SuperGlu + Joy Room
£5
Entry Requirements: 18+
Line Up
MARSICANS ("MAR-sick-anz")
File next to: Foals, Circa Waves, Flyte. Influences: The Beach Boys, Bombay Bicycle Club, Paul Simon + many more
BIO
Marsicans are an emerging indie band from Leeds whose driving, harmony-laden sound is quickly gaining notoriety alongside their reputation for exciting live shows. The quartet's current line-up, three schoolmates and a friend from Leeds' music scene, started sampling old synths, distorting guitars and writing songs together in 2014. In the last 12 months, Marsicans have supported Minnesota's Hippo Campus on tour in the UK, sold out their own headline dates, played their first European shows and saw their debut performance at Glastonbury included in the BBC's festival highlights reel.
After being showcased by BBC Introducing's Huw Stephens, Marsicans' latest single "Friends" was tipped by Coldplay on Twitter, leading to an unexpected spike of 30,000 Youtube views within a couple of hours! It's since received further support from Radio 1, 6Music and Radio X as well as featuring on 'Hot New Bands' and other influential Spotify playlists in the UK, Europe and Japan.
Marsicans join Natives on a 17-date UK tour in May and June with further releases on LAB Records planned for 2017.
PRESS QUOTES
"Joyous noise pop...beautifully contagious." - Artrocker Magazine ​
"Bursting onto the indie scene...a refreshing break from cookie-cutter alt-rock." - Earmilk
"Marsicans' confidence and energy are exceptional as their disco beats and top-drawer, barked-out harmonies ring out...Disgustingly fun." - Vibrations Magazine
"The Leeds quartet have refined a sound that infuses Britpop with a little Vampire Weekend-style globalism." - Entertainment Weekly (USA)
OFFICIAL WEBSITE TOUR DATES STORE FACEBOOK TWITTER YOUTUBE INSTAGRAM SOUNDCLOUD
Management: rob@shamdog.com Live bookings: shaun@xraytouring.com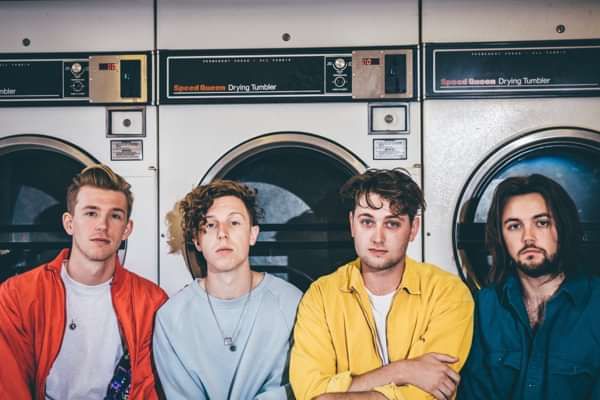 In the summer of 2014, two Bens (Ward and Brown) formed a secretive fraternal order called Ben Club, based in a secret location in Britain's smallest town (Manningtree). Exactly what went on in Ben Club was never revealed, but when two men spend that amount of time together, inevitably their friends and family members start to question whether it is more than just a male bonding exercise.
Following an intervention by Ben Brown's girlfriend and brother, Ben Club was forced to relax its strict membership rules. Krista and Alex joined the group to play bass and guitar and the new four-piece used this opportunity to choose a more inclusive name – SuperGlu was born.
Meanwhile, Huw Stephens picked up on the first Ben Club demo and played Diving Bell on his show in October 2014. This secured the group a coveted spot on the front page of the Manningtree and Harwich Standard – as the band who had been played on Radio One before they had played a gig.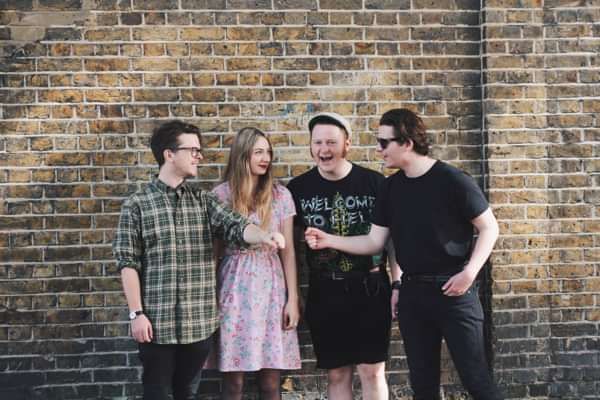 Joy Room are a four piece rock band from London. They met at school and bonded over a mutual love for the Red Hot Chili Peppers and The Last Waltz. Their debut track 'Late at Night' received widespread support form the likes of Phil Taggart calling it "as good a debut track as you'll hear" and Huw Stephens at Radio 1 and BBC Introducing, added to the Radio X evening playlist and further support from Matt Wilkinson at Beats.