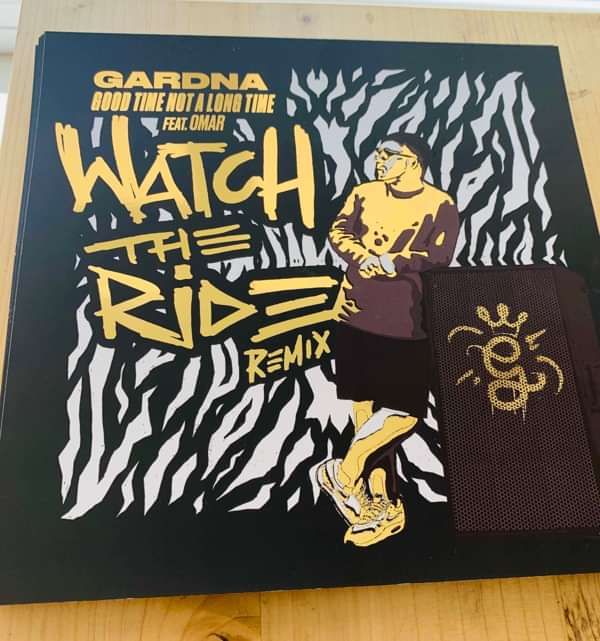 10" Dub Plate w/ Gold Foil Art Print - Gardna - Good Time Not a Long Time (ft. Omar) [Watch the Ride Remix + Original]
10" Dubplate + Signed Art Print [Limited Edition]
10" Dubplate Edition of my single 'Good Time Not a Long Time (ft. Omar) [Watch the Ride Remix + Original]
Signed and Numbered, Only 75 pressed. All Profits from this release will be donated to St Pauls Adventure Playground who are running a campaign to renovate the park after a devastating fire.
Pressed by Green King Cuts Artwork by Holy Moly UK Mastered by Joker Remix by Watch the Ride [DJ Die, Dismantle, DJ Randall] Produced by Brad Baloo [The Nextmen] Vocals by Gardna & Omar Lye Fook
Pls Note: This is a PRE ORDER. Shipping this month (June 2020) and Sales Go Offline End of This Week (Sunday June 7th). Free Stickers with Every Order.