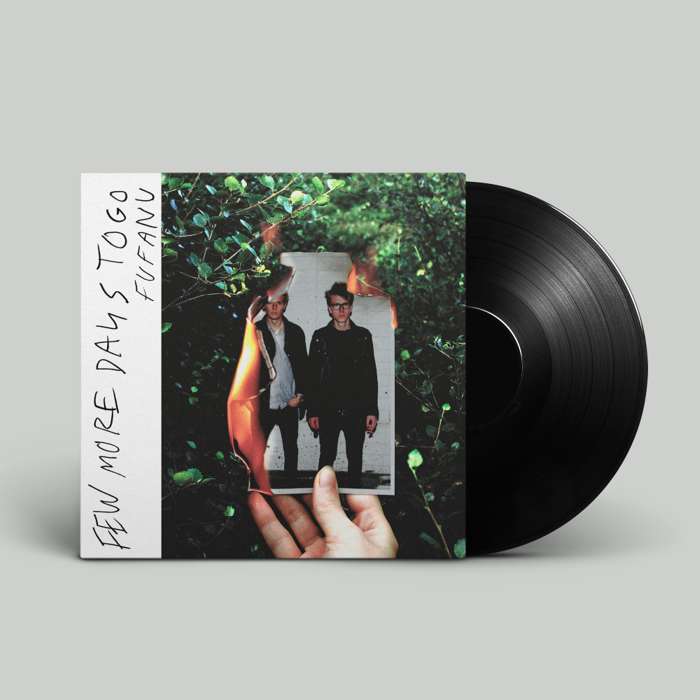 Few More Days To Go (Vinyl)
Fufanu follow up their 'Adjust to the Light' EP with their full-length debut, 'Few More Days To Go' is released via One Little Indian on 27th November.
Formerly operating as techno/ electronic duo, Captain Fufanu, while Kaktus and Gulli were still in their teens, with the addition of live instrumentation – and the band name shortened to a more economical Fufanu ("the Captain was left behind at a rave in Cologne") – the pair began working up a dark, metronomic take on 70s and 80s European music. If clangorous metallic guitars and floor shaking syncopated bass are key key elements in the band's powerful circumspect post-punk, then the live show with it's MBV-like furnace blasts of volume is a game changer: The mordant wit suggested by song titles like Plastic People and live opener Goodbye can shift up into thrillingly cold malevolence, fronted by 'slyph-like' singer Kaktus Einarsson's magnetic stage presence.
Few More Days To Go is released on a 10-track CD Album and 12" Vinyl with MP3 download card
Tracklisting: 1. Now 2. Northern Gannet 3. Wire Skulls 4. Circus Life 5. Blinking 6. In The Light Of The Night 7. Ballerina In The Rain 8. Plastic People 9. Your Collection 10. Goodbye