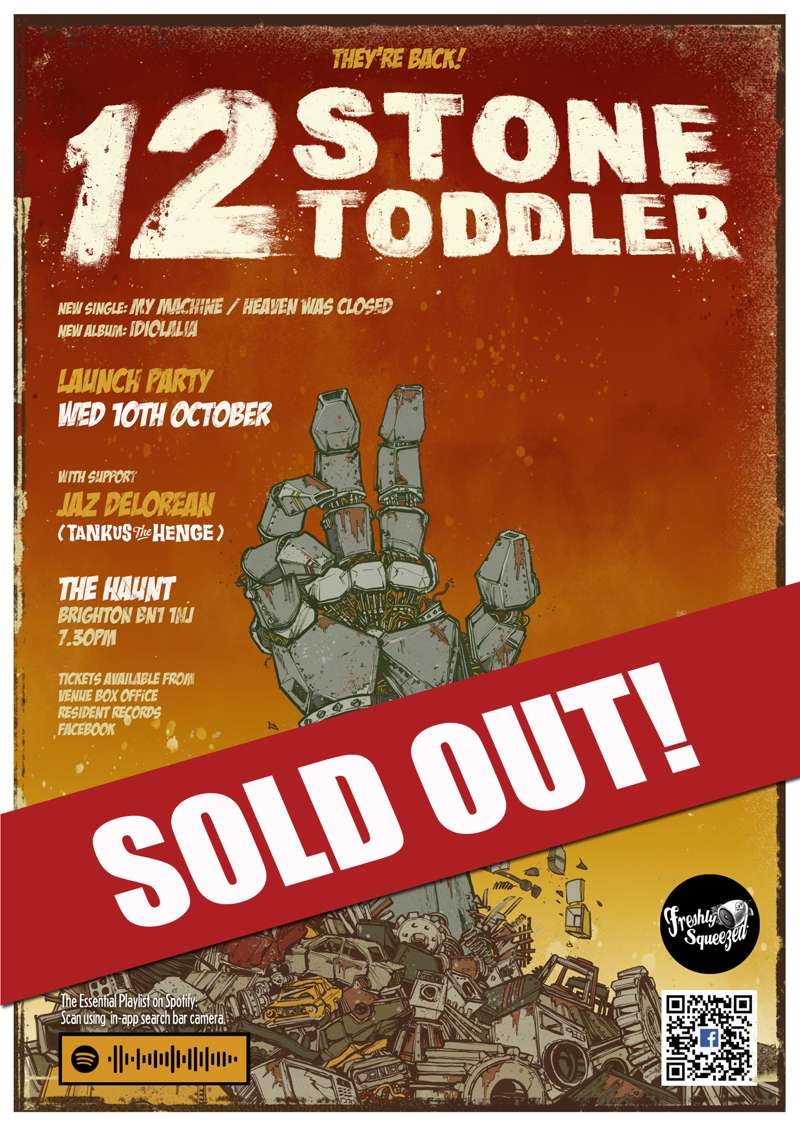 Freshly Squeezed presents:
12 Stone Toddler Album Launch
Jaz Delorean + 12 Stone Toddler
12.00
Entry Requirements: 14+
ADVANCE TICKETS SOLD OUT - LIMITED TICKETS AVAILABLE ON DOOR
They are back! To celebrate the release of 12 Stone Toddler's long awaited album Idiolalia, we invite you to join us for a night of unforgettable music. Support comes from Jaz Delorean, lead singer and pianist in Tankus the Henge.
DOORS: 7:30 pm JAZ DELOREAN: 7:45 pm 12 STONE TODDLER: 8:45 pm
12 Stone Toddler After two superb albums, the second of which came out in 2009, fans of this quirky, dark and beautiful band had to wait nearly nine years for a followup. But now, in 2018, Idiolalia has finally landed! The 12-track album will soon be released and it is jam-packed full of unique, eccentric rock tunes. Come celebrate this momentous occasion with us and the band! https://www.facebook.com/12stonetoddler/
Support: Jaz Delorean Jaz Delorean, better known as the front man of the immensely energetic Tankus the Henge, will open the event with a solo performance of his more intimate piano-based songs. As we know Jaz, this will be one to witness! https://www.facebook.com/jaz.delphinos.delorean/