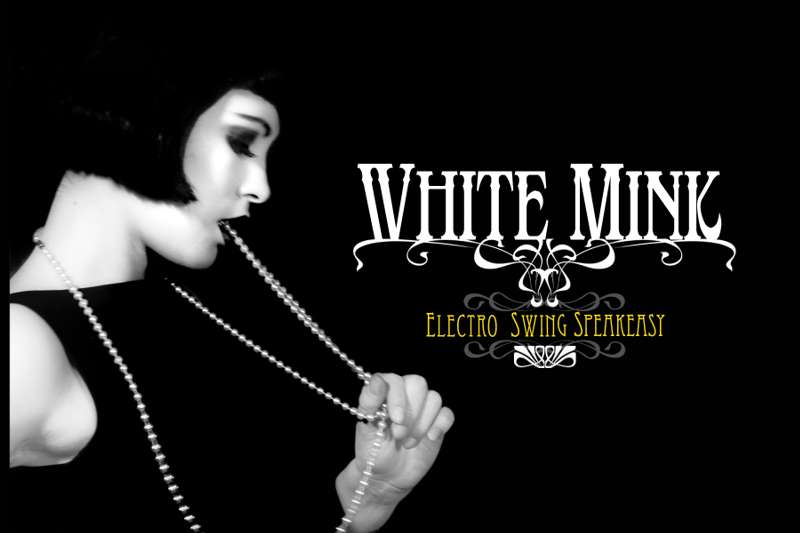 White Mink presents:
White Mink NYE
Freshly Squeezed
£39/£69
Entry Requirements: 18+
Welcome to White Mink's New Year's Eve Party at The Walrus in Brighton!
WHITE MINK returns to BRIGHTON for a very classy one-off pop-up NYE party. Invite your friends to this page now...
We are excited to announce that we will be taking over all 4 floors (the entire venue) of a sumptuous newly restored pub, dining room and venue in the very heart of Brighton's Lanes. THE WALRUS opened earlier this year (from the same people behind the Lion and Lobster) and has been beautifully renovated retaining bags of vintage charm and includes a basement live room and dance floor, lots of nooks and crannies, gorgeous dining rooms, and a massive rooftop smoking area. It has been beautifully done and is the perfect backdrop for a spectacular NYE.
General Admission is £39 + booking fee
General Admission + Three Course Meal is £69 + booking fee
LINE UP:
★ This will be The HOTTEST party ticket in town this NYE... STARRING...
★ SWING ZAZOU We're thrilled to announce the hugely entertaining and suave septet Swing Zazou. Veterans of many a White Mink including our very first event in Brighton, these guys are very firmly in the hall of fame; their music and properly swingin' modern take on vintage sounds from 'Sing Sing Sing' to 'It Ain't Right' always cooks up a storm. The key to their sound is that their beats really do swing. You'll be dancing all night... https://www.facebook.com/swingzazou
★ VOODOO JUKEBOX A new discovery to us over the summer festivals, this Gypsy-Jazz inspired septet will be bringing their raucous energy to the late night NYE party to pick things up at the end of the night. https://www.youtube.com/watch?v=bPM8thScsQg
★ HARRY'S TRICKS Led by the local-legend and music-historian vocalist Mike "the Mic" Potter, Harry's Tricks play 1920's, 1930's and 1940's popular music from Britain and America. These local favourites combine the influence of Fats Waller, Al Bowlly, Slim Gaillard and Billie Holiday, among others. Good times and good vibes guaranteed! https://www.harrystricks.com/
★ COCO DEVILLE - One of Brighton's premiere burlesque acts (and a White Mink veteran!) to spice things up a bit... http://www.facebook.com/pages/Coco-Deville/
★ DJ NICK HOLLYWOOD - the man behind the White Mink compilation series and the "godfather of electro-swing" (The Telegraph) taking us from vintage 78's to the freshest electro-swing sounds. Check out White Mink vol 3 or the radio show if you haven't already, for a taster of what to expect... http://www.mixcloud.com/freshlysqueezedmusic
★ STYLUS (COPPERDOLLAR) - not only the resident DJ behind another of Brighton's fabulous immersive events, Copperdollar, Marc was also resident at the infamous Lost Vagueness at Glastonbury for many years. He will be bringing classic vintage latin sounds, swing and rock n roll to the party.
★ COUNT ARTHER SHILLIN Resident for codesouth.fm, basskonnection, this man is on fire!
★ FORTUNE TELLING / TAROT READER
★ CASINO - The White Mink Black Jack Table will be available on the Ground Floor...
★ And much, much more...!
THREE COURSE MEAL - MENU
Please direct all dietary enquiries to The Walrus, who will be providing the meals.
THREE COURSE MEAL - BOOKING YOUR TABLE: Once you have purchased your ticket(s) for the event and the three course meal, you can book a table here: http://www.thewalrusbrighton.com/#bookatable
Click 'book online', then click on 'booking type', and select New Years Party from the drop down menu. * Please MAKE SURE you ENTER your BOOKING REFERENCE into the NOTES section when you book, to show proof that you've purchased the ticket to the event.*