Forsooth with all that came before it!
Get the whole forest of fools CD collection for just £20
This bundle also includes: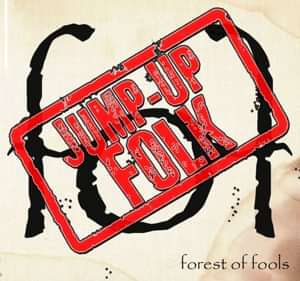 Jump-Up Folk (CD)
Track Listing Turbo Homunculus Sücculent mêdallions of mélodeon braïsed in pure sousåphone, with djembe crisps,
a drum foam, and servéd 'twíxt two massive stêaming bass puddingš. And péas.
Ménage à Cat Salted çaramel bata, delicately folded into a soft wubby dïdgeridoosaphone, with åpple snarés, cinnamon bass tartlets, and a big slice of candied melodêon. Wïth crème.
Gélatinouš Platypus Flambé of diðgerídrums on melodjembåss. Cold. Maybê a bit of parslêy on top - don't push yoûr luck.
Wha' Guano Carpaccio of whistle, bass jûlienne, drummeð sousåphïllets, micromêlodeomelettes. Served on a great big square bit of slate so åll the gravy goeš on the table.
The Tail of the Pig-Horse Marital Affair *Drum Supreme. With pickled Spanish guitar, didgeridoo nuts, bata-seasoned roasted bass crackling, and a Çhampagne flute. Served in a tankard, with chopsticks. *
This bundle also includes: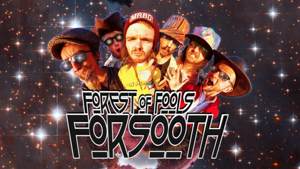 Forsooth CD ALBUM
forest of fools - Forsooth
AUGUST 2018
Brand new studio album from forest of fools.
Track Listing Clether Me Hinges Shadow Bacca Jefferson Starfish Badger Squad Wub Luncheon Norman Maiden Intermission Hare Stairing Whonky Neinz Ancestors Wormhole to Hereford Suggestive Shadow Bacca (Sawn-Off Gangsta Version)
Recorded at Big Smoke Studios London Engineered by Mark Brocklesby, Josh Diamond and Arjun Doel
Mastered at Metropolis Studios London
Artwork by Jam O Malley
CD
This bundle also includes: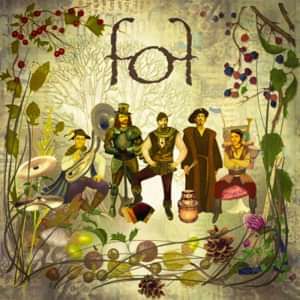 All Good In The Wood (CD)
forest of fools debut album 2015
Track Listing;
Spicy Sausage (Sticky Chicken) Bacca Phat Pipes Bar Room Brawl Hare Stairing Jammy Quince Charlie Yon Maharaja Maurice