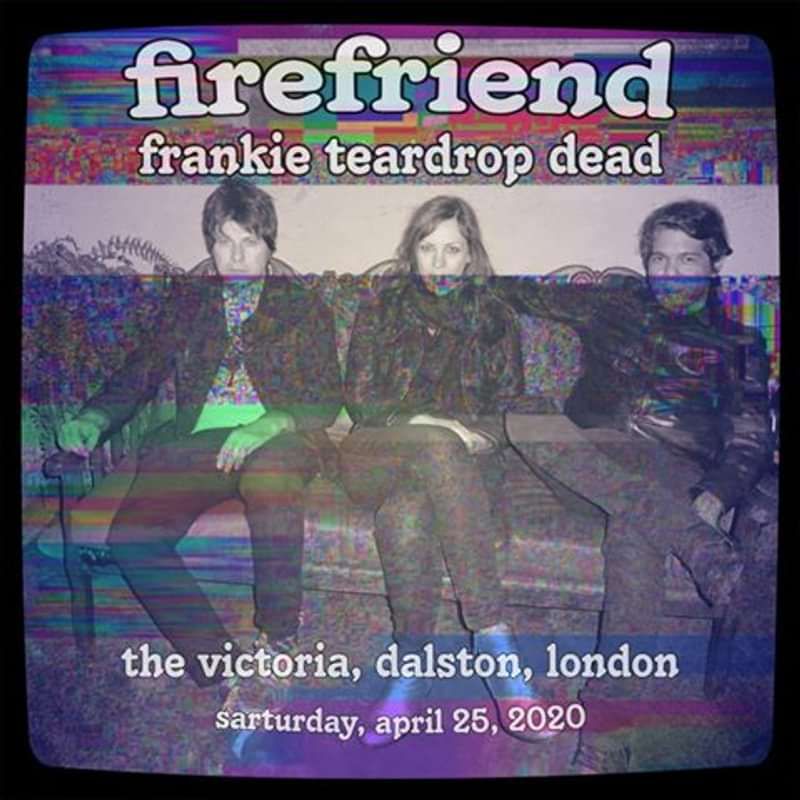 Fishbowl Events presents:
FBE Presents: Firefriend / Frankie Teardrop Dead / Peak Jagged
Firefriend + Frankie Teardrop Dead + Peak Jagged
£6
Entry Requirements: 18+
Fishbowl Events are proud to present:
Firefriend
Frankie Teardrop Dead
Peak Jagged
25/4/20
The Victoria, Dalston
£6.00
Fishbowl Events are very excited to welcome Brazil's psych rockers, Firefriend to London as part of their world tour! Support comes from London's legendary dream pop band Frankie Teardrop Dead and Peak Jagged
Firefriend
There was a thread in American music in the late 1960s that someone untangled across the U.S., then stretched over to Europe, where it took root in 80s shoegaze. It ties together bands as disparate as the 13th Floor Elevators, the Velvet Underground, Sonic Youth, Mazzy Star, Blonde Redhead, and the Jesus & Mary Chain. It's noise rock or math punk or psychedelic or shoegaze or doom: It's the down-tuned sound of chaos and beauty, and while no one was looking, it also worked its way through the Americas and took root in Brazil under the name Firefriend.
The Black Hole (Little Cloud Records, 2017) - a tight three-song EP that clocks in at 21 minutes - is the eighth release from the Sao Paulo trio. This is music to play in the dark, a sonic soundscape made for dreaming beside the campfire or - as the title track demands - it's music for turning up and driving through the desert night with, full-tilt and fully immersed. The bass grooves move you along; the drums tell your heart to beat; the guitar-work needles its way into your subconscious and pulls forth demons; and the vocals ease you back to sleep.
Firefriend pulled that thread from the 60s and created something that feels like a bit of everything that thread ever touched. Their sound doesn't rush to the pop hook or stall itself in the crunchy riffs, it glides above everything else in its own orbit, echoing the best parts of psychedelic, shoegaze, and noise by taking it all into strange new fields of bliss. And with a vinyl release from Portland's Little Cloud Records, it can be heard as God intended at epic 45 rpm. Do yourself a favor: Turn the music on, the lights off, and let yourself go.
Frankie Teardrop Dead
Following two critically acclaimed albums and successful headline performances, festival appearances and sharing the stage with the likes of The Brian Jonestown Massacre; The Telescopes; Magic Shoppe and The Cambodian Space Project, Frankie Teardrop Dead return with their highly anticipated third album Plane Eclipse.
Working from their sonic bunker deep inside the chaos of the concrete Fountayne Road in North London and recently relocating to the bustling music scene of Manchester, Frankie Teardrop Dead have been conjuring up their most ambitious project to date and are set to melt minds and blow the lid off the psychedelic rock'n'roll scene!
Peak Jagged
Formed in 2019, after regularly bumping into each other at gigs, Peak Jagged are new to London's psychedelic scene. Combining members of other London psych bands; Dorothy Vallens, Wasted Youth, Frankie Teardrop Dead, Persian Flowers and more, their hard hitting, spacey rock takes the audience through a climactic journey they wish would never end.
Line Up
Frankie Teardrop Dead's influences are a lot like their band members, plucked from different time periods and gathered from all over the world, spliced together in a melting pot of reverb, delay and vintage tambourines.
In the two years the band has been together, they've written and recorded their first album "Better than some, worse than others", gigged many venues in the fair city of London, exchanged a few band members, and brought good vibes and sweet music to the earholes of anyone who cared to listen.
Responsible for these soul-soothing sounds reminiscent of Brian Jonestown Massacre and John Lennon are lead singer and rhythm guitarist Ben Jimenez, who along with backing vocalist and percussionist Carling Vail remain the founding members of the group. Providing the ethereal psychedelic lead lines is lead guitarist Sofiane Flamant, with the groovy backbone of the band coming from bassist Ben Stevens and many drummers
With a second album in the works and their individual brand of psychedelic shoe gaze gaining them more fans by the day, Frankie Teardrop Dead are set to continue their journey into the infra-sounds.