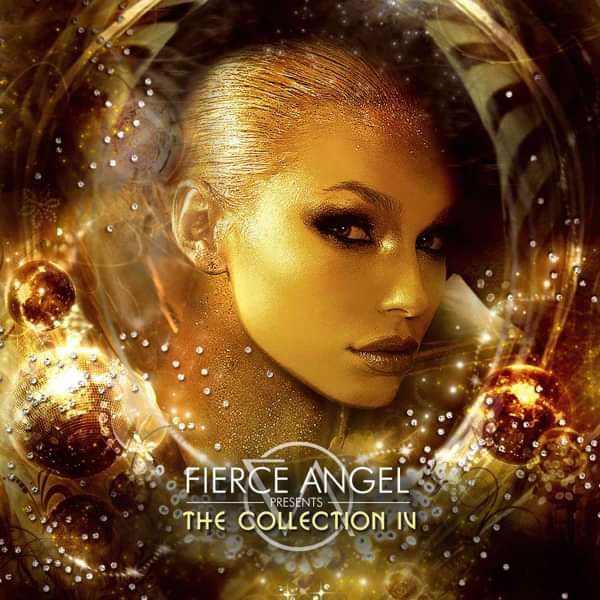 The Collection IV :
The Finest Fiercest House Music Compiled By Mark Doyle
DOUBLE CD VERSION 28 EXTENDED TRACKS UNMIXED
Fierce Angel begins 2016 with the first of a series of compilations that witnesses the label celebrating 10 years of being truly Fierce! As always "The Collection" is a unique selection of the finest & fiercest house music that has been thoroughly tested on dance-floors around the world. Featured tracks have also held a key place on the Fierce Angel radio show which broadcasts on over 35 stations worldwide. Compiled by the original creator of Hed Kandi & Fierce Angel this showcases the only the hottest tracks many of which are exclusive to the album while avoiding the tracks that have appeared on every dance compilation so far this year. Available in 2 formats across CD and digital there is a version for everyone.
CD1 1. Vanessa Daou – Revolution - Original Mix 2. Kinobe - Slip Into Something More Comfortable - Shibumi Mix 3. Flex Cop ft. Michael O – Cursed - Extended Mix 4. Alex Schulz - Ways - Original Mix 5. Felix and Fregonese ft. Click Chase - Just Like You - Faith Remix 6. CRO Megan Tuck - Can't Get Enough - Original Mix 7. Mark Lower / Ben Delay - The Boy Is Mine - Mark Lower Mix 8. Passenger10 - Give Me Joy - Me & My Toothbrush Remix 9. Five&Dime - Be Without You - Extended Mix 10. Sugar & Pie-2 People - Original Mix 11. Oliver Moldan ft. Kyle Pearce - I Feel - Extended Mix 12. Francesco Rossi ft. Ozark Henry-Godspeed To You - Rivaz Remix 13. Tom & Hills ft. Troi-Lighters - Tontario Remix 14. Rasmus Faber- Hideaway - Extended Mix
CD 2 1. PowerDress-Matter Of Time - Extended Original Mix 2. SNBRN ft. Andrew Watt-Beat The Sunrise - Cavego Mix 3. Skinny Dipp ft. Laura Stitt-I Want Your Love - Extended Mix 4. L'Amour Disco ft. Andrea Love-No Regrets - Geeski Mix 5. Le Grind-Pillow Talk - Club Mix 6. Jay Be-MOGO - Original Mix 7. Mirifico ft. Soraya Vivian-Self Control - KXM Mix 8. Jackson Ville ft. Hana Reeves-Burn Up - Extended Mix 9. Therese-Put 'Em High - Freemasons Club Mix 10. Russell Small ft. DNO P & Vincent M-Listen - Club Mix 11. StoneBridge, Luv Gunz & Koko LaRoo-Believe It - Original Mix 12. Kill Me Softly ft. Sam Obernik-Blue Lights - Extended Mix 13. Mark Knight & Adrian Hour Ft Indiana - Dance On My Heart - Extended Mix 14. Mirifico ft. Sam Obernik - Nothing But Tomorrow -Ext Mix