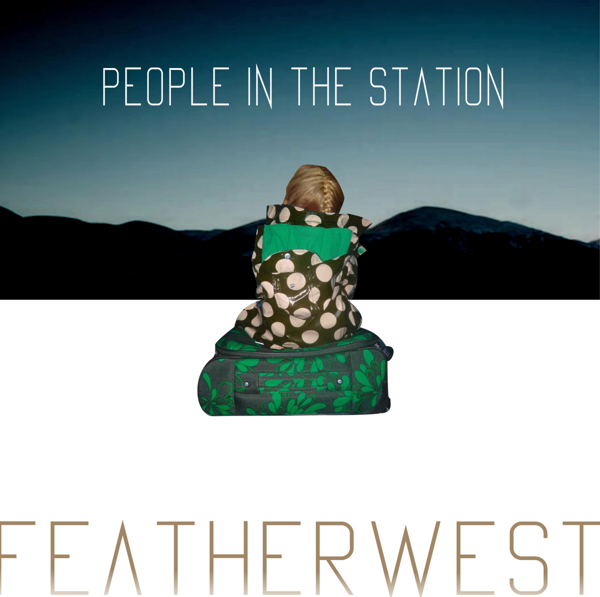 People In The Station
Debut single by Featherwest
Pay what you want ($0.83 minimum)
Feather West - People In The Station
An intro to the big ambient sounds Featherwest reaching out past, present and future to capture a feeling we all have in the haze of travel.
VIDEO https://www.youtube.com/watch?v=zbhDpJNqq-c
lyrics Hi there, how can I help you return the day's sin? when you meet her and you meet him and your heart warms will you treat them and tripple your spend?
I've been working here five years now staring at you from my little glass house I'd love to come and say hello but if I fraternise they'd let me go
Sun pears through bags on the white floor Foot-fall crosses drawing shadows up the wall all the folk I see you'll never know Prince Charles was here the day before
We're all hoping, we're all waiting We're all veiled in failed precision We're all hoping we're all waiting We're all watching people in the station Hope, Heart, decision People in the Station
Hi there, what can I get you - nice cup of green tea? All disgruntled, at the ticket gate, it's not his fault they'll fix it at the other end
Lads I'm with you what you're waiting for god knows don't want to hear it anymore I'll vault the gate at my home time back to my harbour lapping on the shore
Heads angle to a place and time home is down a glowing orange lettered line will the pixel ever let me go? Back to where my heart comes from no
We're all hoping, we're all waiting we're all veiled in failed precision We're all hoping we're all waiting We're all watching people in the station Hope, Heart, decision People in the Station credits