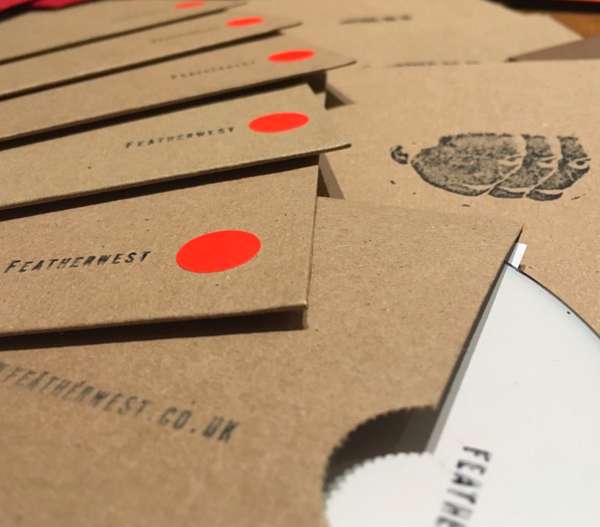 Handmade EP cd (signed)
All Featherwest Singles to date plus Bonus Track produced by Paul Savage.
Unique, minimal, hand made design by Featherwest. Includes all 3 Singles + Bonus Track 'Nearly There' recorded by world renowned producer Paul Savage at Chem 19 Studios.
Featherwest, visual artists in their own right, design all digital artworks and minimalist packaging to their own and other musicians work. Along with self producing their own music and alongside talented engineers, this means you get a high grade, unique and personalised limited edition product created with love and care from start to finish.
Tracks: People in the Station A Baby Not Yet Viking Ship Nearly There (Bonus track not on general release).
Includes MP3 downloads. CD music is delivered in 16bit Hi Fi definition audio mastered by Engineer to the greats Pete Maher (jack White, Goldfrapp, Rolling stones).