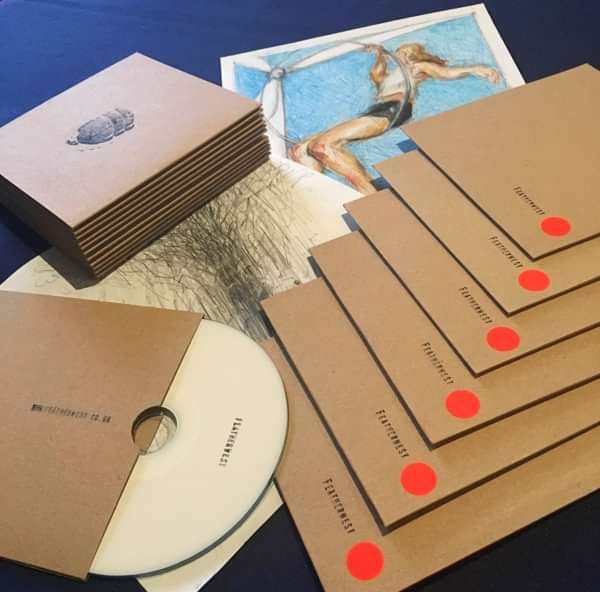 EP + UNIQUE ARTWORK BY THE BAND.
All Singles, Bonus Track + One-Off Artwork by Featherwest
An absolute one-off, unique and collectable Artwork created by the band members, signed with a personal message of course.
Featherwest are accomplished artists in a number of fields including visual and concerptual art, video, sculpture, instalation ,theatre directing and acting to boot (Iwona Glowinska). The resulting product you receive is a ONE OF A KIND physical music and Art combo more collectable than a comparible off the shelf example.
Your one of a kind Artwork will be made to the size of the handmade CD packaging for tidyness should you decide to keep the music and artwork together rather than hang on your wall. Let us surprise you!
For more on the visual talents of Featherwest head to the links below.
CD EP - Tracks
People In The Station,
A Baby Not Yet,
Viking Ship,
Nearly There - Bonus Track recorded by Paul Savage Producer of 3 Mogwai Albums among many other Greats.
You will also receive all tracks in MP3 format.