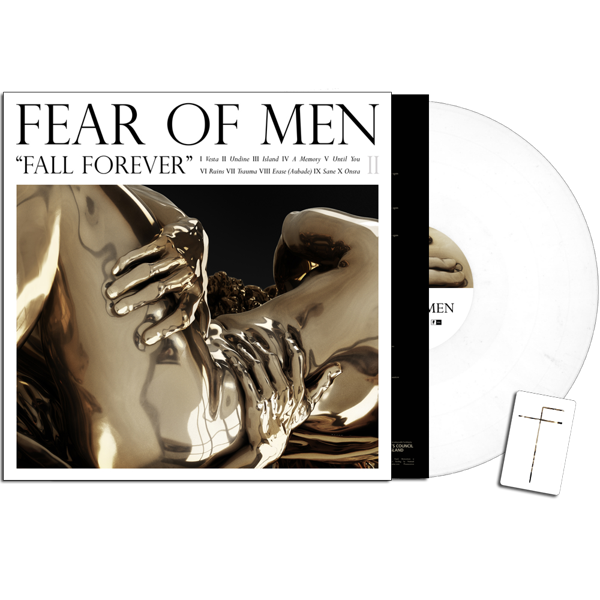 Fear of Men - 'Fall Forever' White Vinyl Edition
Limited white vinyl edition of 'Fall Forever', the new album from Fear of Men, released June the 3rd on Kanine Records.
Features white vinyl and printed inner sleeve with lyrics. Includes download code.
US customers should order here: http://kaninerecords.com/product/fear-of-men-fall-forever/ for domestic postage rates.
Brighton's Fear of Men return on June 3rd with their second full-length album, Fall Forever, via Kanine Records worldwide. Building upon the melodicism and immediacy of their acclaimed debut album, Loom, Fall Forever takes the three-piece - comprised of Jessica Weiss, Daniel Falvey and Michael Miles - in a bold and modern direction, pushing the limits of their instruments to take on new and alien forms.