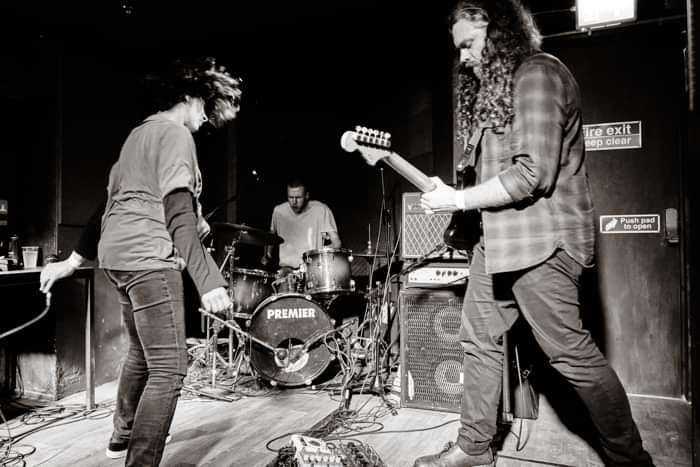 EP/64 featuring Stereocilia. - EP/64-56 - TRACK 1
Pay what you want ($0.33 minimum)
EP/64 is a wild improvisation combo with variable geometry, formed by raw vocalist Dali de Saint Paul and with usual partner in crime drummer, Dan Johnson. The project aims to cease after 64 shows.
Since its debut in July 2016, around 35 artists (musicians and visual artists from Bristol and elsewhere in Europe) took part to this adventure in music and sound, made to celebrate the ephemeral dialogue of musicians and the freedom of improvisation.
This set was performed at the Exchange (Basement) for a Printhead night, on the 17th January 2020 with Dan Johnson (drums), John Scott aka Stereocilia (guitar and effects) and Dali (Vocals and effects). Jesse Webb has recorded and mastered the music. Credits for the picture: Simon Holliday.
https://ephemeralproject64.com/ https://www.facebook.com/ephemeralproject64 https://twitter.com/ep64music