CD + Ticket Bundle
This bundle contains currently unavailable products. As a result, this bundle cannot be purchased.
This bundle also includes: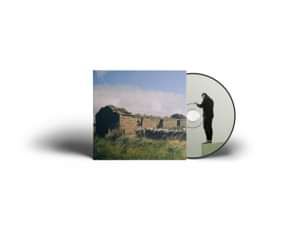 Hether Blether (CD)
CD
Softpack packaging
Manufactured using FSC certified cardboard


Hether Blether is Erland Cooper's third and final album in a trilogy of releases shaped by the islands where he grew up. Hailing from the archipelago of Orkney in Scotland, the contemporary composer and multi-instrumentalist has explored the birdlife (2018's Solan Goose), sea (2019's Sule Skerry) and, on Hether Blether, the land, manifesting an immersive collection of music, words and imagery.



Tracklist:
1. Noup Head
2. Rousay
3. Peedie Breeks
4. Skreevar
5. Longhope
6. Linga Holm
7. Hildaland
8. Hether Blether
9. Hamnavoe
10. Where I Am Is Here