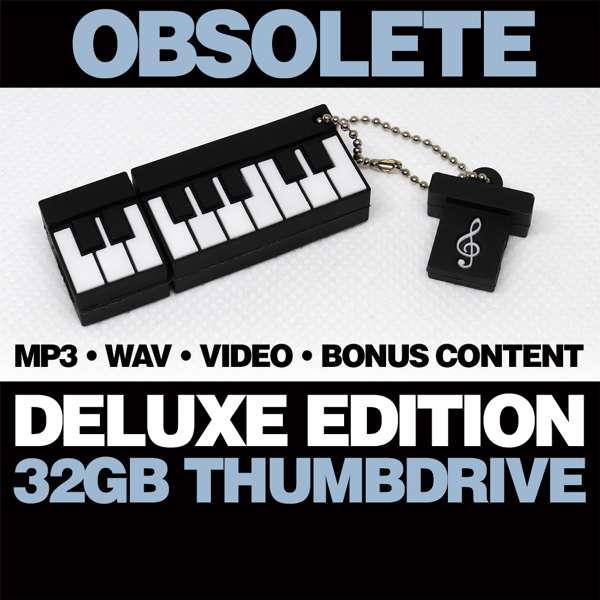 Eric Barao - Obsolete EP (Deluxe Edition USB)
32GB USB 2.0 Thumbdrive Edition of the Obsolete EP (MAC/PC)
The Obsolete Deluxe Edition is a 32GB USB 2.0 Thumbdrive shaped like a piano keyboard (Mac and PC Compatible).
What you get pre-loaded onto the Thumbdrive:
Hi-rez MP3 files of the Obsolete EP
Hi-rez WAV files of the Obsolete EP
All album artwork
Instrumental version of Eric's entire self-titled 2013 album (MP3 & WAV files)
Eric Barao Songbook (chords/lyrics of all songs on both albums)
Video folder containing music videos, behind-the-scenes recording footage & more
Bonus music tracks
-Plenty of free space for your portable data files or other music content.
-Ready to play in your car's USB port!
ABOUT OBSOLETE:
Obsolete is the follow-up album to Eric Barao's self-titled debut album, released in 2013. Featuring guest cameos by Mike Viola (Candy Butchers, Major Labels, L.E.O., etc) and Roger Joseph Manning Jr. (Jellyfish, Beck, Imperial Drag, TV Eyes, etc).
Track Listing:
Nothing To See
Obsolete
Unhappy Ending
Bad For You
My Pussy-Puss
New Lifestyle