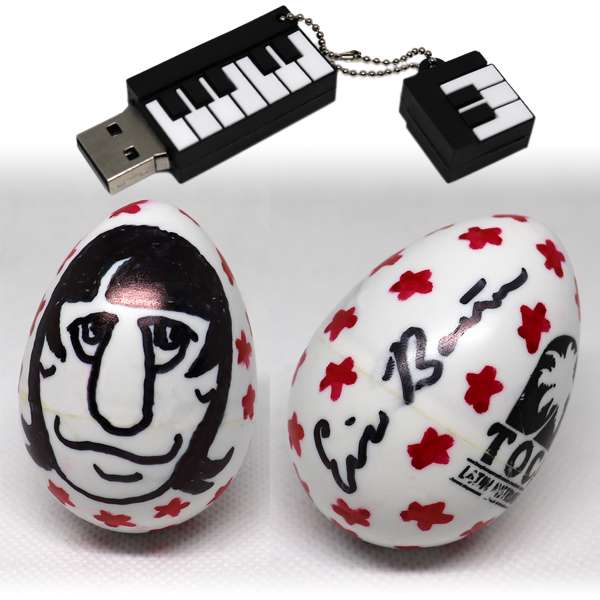 Egg Shaker & Obsolete Deluxe Thumbdrive
One-of-a-kind Fundraising Reward Offer!
This is the actual shaker used in the recording of both Eric's self-titled 2013 album and the new Obsolete EP! It's served him well for over 10 years, but it's time to pass this collectors item along to you!
Complete with crudely hand-drawn Ringo Starr artwork and Eric's autograph.
You will also receive a Deluxe Edition of Obsolete on a 32GB USB 2.0 Thumbdrive, complete with bonus audio, video and more!