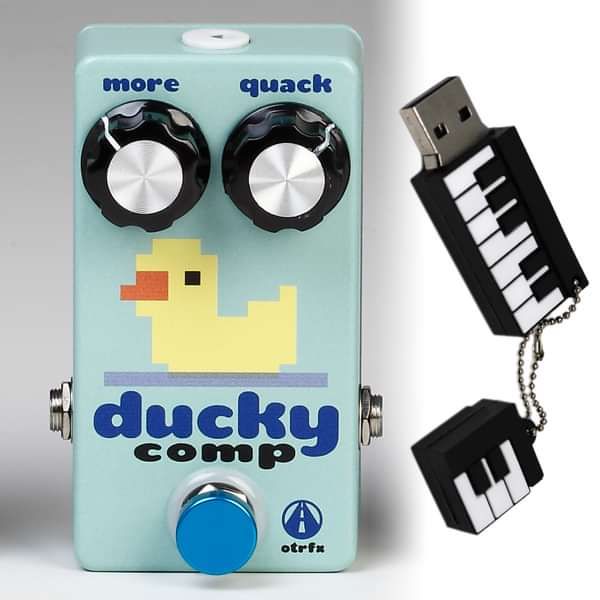 DuckyComp Compressor Pedal + Obsolete Deluxe Thumbdrive
One-of-a-kind Fundraising Reward Offer!
Hand-built by Eric Barao, the DuckyComp Compressor Pedal is a clone of a 'very special' sounding 70's era DynaComp owned by Grammy award winning recording engineer Ducky Carlisle, who mixed Eric's album. Ducky has used his pedal on thousands of recordings, and this pedal recreates the tone of his original pedal.
This is a fundraising reward package to help fund the final stages of the album production.
ONLY ONE PEDAL will be offered here, and it will be autographed by Eric Barao.
Free shipping to the US is included, and you will also receive a Deluxe Edition of Obsolete on a 32GB USB 2.0 Thumbdrive, complete with bonus audio, video and more!