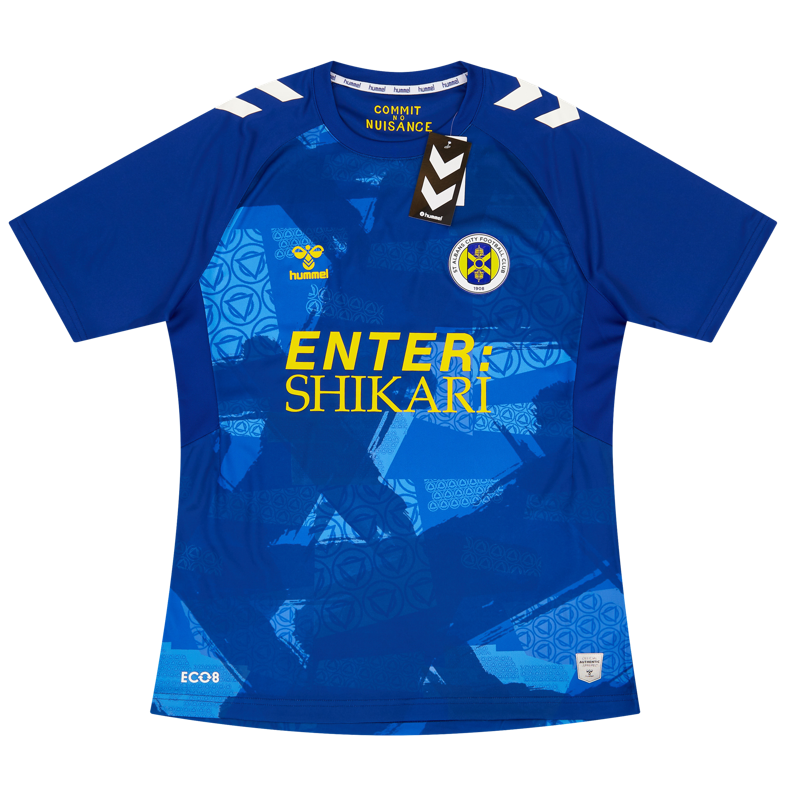 St Albans City FC x Enter Shikari - Adult Away Shirt 2022-24
Available in unisex sizes.
Introducing the new 2022-24 away shirt for St Albans City FC, custom manufactured by hummel and sponsored by Enter Shikari.
The Saints' new 'Clash Kit' takes inspiration from the club's links with the music industry, finding a balance between two industries and forming a fashionable middle ground.
Featuring ECO8 technology, each shirt is manufactured from high-performing polyester produced from up to eight recycled plastic bottles.
The shirts panelling under the arms and down the sides promote breathability to enable high-level performance, while the polyester created using hummel's ECO8 technology gives the kit a rich, silk-like feel.
If your Unisex size is out of stock when you visit, please check back again as we're restocking regularly.
SHOULD YOU WISH TO ORDER IN YOUTH SIZES, PLEASE GO HERE
Click here to see the size chart.
Please note: US sizes are a size smaller than listed.
ie. A large listed here is a US Medium, and so on.
This product is not eligible for Future Historians discount.