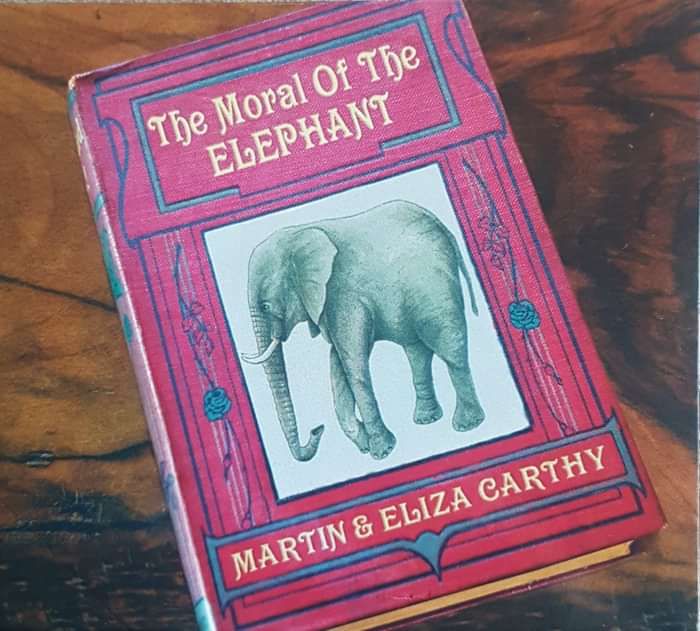 Martin and Eliza Carthy
The Moral of the Elephant
It's nearly 50 years since Martin Carthy recorded his iconic, eponymous first album and more than 20 years since his daughter Eliza Carthy's recording debut. Throughout their respective careers both have toured and recorded with many others (Eliza shared the bill with her acclaimed mother, Norma Waterson, on their award-winning 'Gift' album in 2010) but finally, this trail-blazing dad and daughter have made their first ever duo album, The Moral of the Elephant which will be released on Monday 2nd June 2014.
Two tracks were released on a 7″ vinyl single for Record Store Day 2014 – Happiness, which was written by Nick Drake's Mum, Molly, is one of a number recorded at home by her in the 1950s and only recently unearthed. It's the first time this wistful song has been covered by a major recording artist. Meanwhile, The Queen of Hearts is a new version of a song which Martin first recorded on his debut album in 1965.
"This album is coal, not fireworks. It burns with the slow, deep flame which is the mark of timelessness." – Stirrings
"This is a magnificent album, bridging the generation gap and reminding the listener just how vital and pertinent folk music can be." – Record Collector
The full album features 11 (mostly) traditional music tracks, including The Elephant, on which the title of the album is based. It's an interpretation of a setting of the 19th poem by John Godfrey Saxe, which itself is an adaptation of an ancient Indian parable.
Produced by Oliver Knight with Martin and Eliza, the duo reinterpret and revisit a number of songs on this stunning new album. Bonny Moorhen is about a fight between starving lead miners and a gang representing the landowners. Martin learnt The Grand Conversation on Napoleon from the Vaughan Williams collection at Cecil Sharp House, the home of the English Folk Dance & Song Society. This was one of many songs by the English proclaiming their love of Napoleon who they hoped would rescue them from poverty. Monkey Hair is a song by late Michael Marra about a Scottish minister's wife who doesn't want any more children as her husband keeps sending them off to war to be killed. Fittingly, several of the songs on The Moral of the Elephant take the form of conversation between parent and child.
Track List : Her Servant Man Happiness Blackwell Merry Night Queen Caraboo Grand Conversation on Napoleon The Elephant Waking Dreams Bonny Moorhen The Queen of Hearts Monkey Hair