East Belfast Mission presents:
Gaelic Bus Tour of East Belfast
Gordon McCoy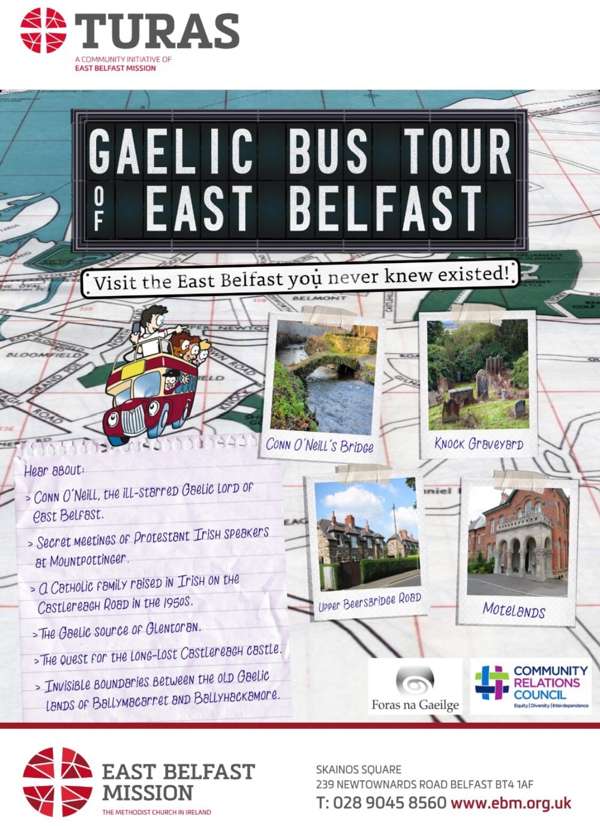 This tour uncovers a hidden Gaelic history of East Belfast, from the ill-starred Irish lord Conn O'Neill to the family raised entirely in Irish on the Castlereagh Road in the 1950s. Hear about the native Irish- speaking Methodist preacher buried on the Newtownards Road, the secret meetings of Protestant Irish speakers at Mountpottinger and the activities of the Ballymacarrett, Bloomfield and Breda branches of the Gaelic League. Discover the Gaelic source of Glentoran and cross through the invisible boundaries of the old Gaelic lands of Ballyrushboy, 'the yellow townland of the wood', Knockagoney, 'the hill of the rabbits' and Lisnasharragh, 'fort of the foals'.
Visit the east Belfast that you never knew existed.