Disco Gecko presents:
Andrew Heath and Toby Marks
Andrew Heath + Toby Marks
£12
Entry Requirements: 18+
A Very Special night of Ambient Electronica with Andrew Heath and Toby Marks (Banco de Gaia)
In performance, Andrew Heath re-interprets his studio work weaving multiple layers of textural field recordings balanced with etherial whispers of electronic sound and half-glimpsed piano melodies. Recent performances have seen him add acoustic instruments to his palette often bowed or e-bowed, but certainly not played conventionally. This is immersive, ambient music. It drifts. It constantly shifts as it charts new topographies, creating and following maps that are full of change.
Banco de Gaia's Toby Marks will be exploring the gentler end of his catalogue, presenting ambient works old and new accompanied by live improvisation and manipulation. Ranging from cinematic grandeur through tender minimalism to otherworldly fantasies, this performance will take you to places of beauty rarely visited.
Visuals will be provided by video artist Patrick Dunn (Banco de Gaia, Tangerine Dream, Afro Celt Sound System) who blends real world imagery and computer generated graphics to create a mesmerising, immersive world.
Line Up
Andrew Heath produces ambient, piano based, lower-case music. Quiet and intimate, it explores sounds from both acoustic and electronic sources, along with processed field recordings and gathered, 'found' sounds. His latest releases, "Soundings", "Triptych in Blue" and "Lichtzin" continue these themes and chart meetings with musicians and collaborators across Europe including the legendary Hans-Joachim Roedelius, experimental electronic and classical composer, Christopher Chaplin and Dutch ambient guitarist, Anne Chris Bakker.
Andrew's music is not static though. It drifts. It constantly shifts as it charts new topographies, creating and following maps that are full of change. If you listen carefully you'll often hear quiet, random glitches or shimmering dissonances which fall by happy accident, in exactly the right place.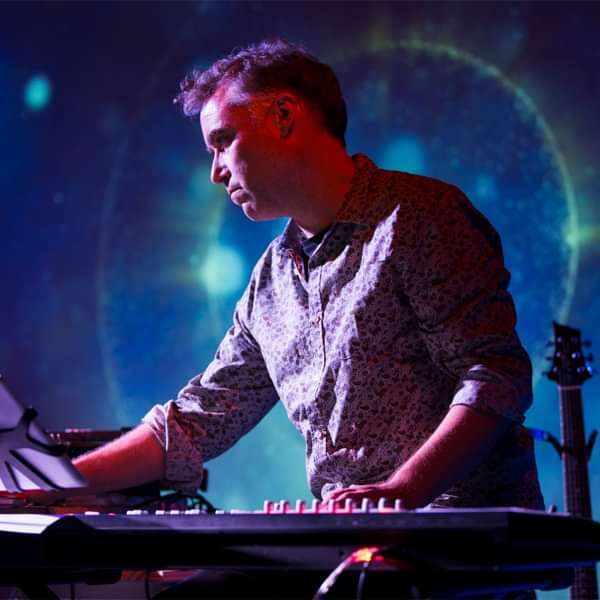 Toby Marks has been performing and releasing for over 25 years now, along the way becoming one of the music industry's most maverick innovators. His legacy is as glittering as it is diverse, ranging from Hollywood film sound credits to the critically acclaimed 'Last Train to Lhasa', released in 1995 under his Banco de Gaia alias to a rapturous reception.