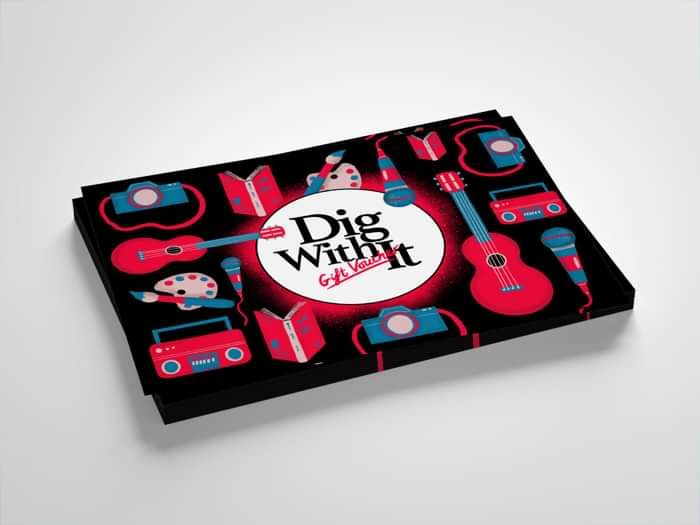 Dig With It Gift Voucher
Gift Card - annual subscription to Dig With It magazine.
Present your best pal with a year's subscription to this feast of music, literature, arts, subculture and sundry Nordy delight. You can start with Issue 1, 2, 3, 4, 5, 6 or 7 - you chose the best quarterly deal.