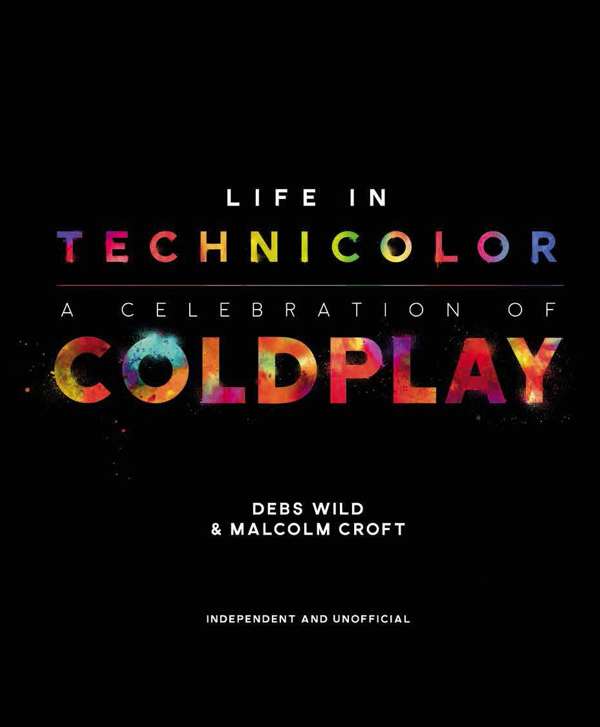 Life in Technicolor: A Celebration of Coldplay [Exclusive Signed]
**SALE SALE SALE SALE SALE SALE SALE SALE SALE SALE SALE **
SPRING CLEAN CLEARANCE SALE
Thank you so much to everyone who bought my book. Or even thought about buying it! I am truly grateful to each of you.
Hopefully your books will be shipped very soon. Apologies for those that live a long way away, it will obviously take longer to get to you.
I also wanted to take this opportunity to explain that we did what was possible regarding lowering postage fees but taking in to account the storage of the books at a warehouse, their handling fee for taking care of the posting and of course the weight & size of the book, there was little more we could do.
I hope you like it!
Debs x
In September 1998, a completely unknown band from London performed in the corner of a cafe in Manchester to an audience of fewer than ten people. One of these people was Debs Wild, a record company talent scout who immediately knew she'd seen the future. To celebrate the band's twentieth anniversary, Debs Wild - the discoverer of Coldplay - and Malcolm Croft look back on the band's phenomenal rise to glory. Life In Technicolor: A Celebration of Coldplay charts the band's extraordinary history from the very first rehearsal right through to the conclusion of their record-breaking A Head Full of Dreams Tour. With a unique insider's perspective and never-before-seen photos, this book will delight Coldplay's legions of fans across the globe.
About Debs
I was a late starter in the music industry. I'd always been obsessed with music but didn't ever think a dream job working within the industry was a possibility. I didn't even know how to go about it, I just knew I had to try. I became the national scout for Universal Records and moved to London. In 1998 fortuitous events led me to discover an unknown band called Coldplay. My boss didn't sign them but there was a domino effect and I was instrumental in the band getting a lawyer, getting a publisher which led to them signing to Parlophone. To this day I work alongside Coldplay as their Web Ambassador / fan liaison. I have been on their incredible journey for twenty years. I still get a buzz seeing my name as the Discoverer of Coldplay in their tour programmes. It's my proudest moment. I am a writer of mostly screenplays and novels but fittingly my first book to be published is Life In Technicolor: A Celebration of Coldplay.