Deadpunk Promotions presents:
Big Nothing
+ Dangers Of Love
Buy Tickets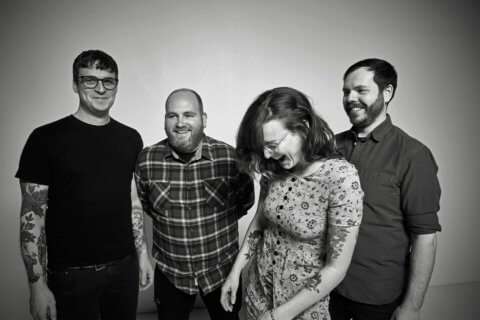 DEADPUNK PROMOTIONS PRESENTS:
BIG NOTHING (Philly, USA)
https://bignothin.bandcamp.com/
Big Nothing features four longterm members of the Philly DIY scene, whose members include Pat Graham of Spraynard, Matt Quinn, formerly of Crybaby, Liz Parsons, formerly of Casual, and Chris Jordan, formerly of Young Livers. Pat, Liz, and Matt all write songs and sing on different parts of the record, which lend a lot of ideas and sounds to a record that's built around simple songs with catchy hooks, inspired by the uniquely inclusive and encouraging scene they come from.
DANGERS OF LOVE (London, UK)
https://dangers-of-love.bandcamp.com/
London's Dangers of Love released their self-titled debut EP this summer. A raucous piece of infectious punk rock that's set to soundtrack hazy summer afternoons and sticky dance floors. We live in fractious times and polemic has been at the core of the great albums of the last year. Their ability to conjure melody in the most furious of punk anthems forces this release into the urgent narrative.The debut six track EP is the sound of real people scraping by, falling in and out of love and dealing with life's trivialities. Most of all, it's a record to listen to loudly and feel its unifying spirit.
Line Up
Big Nothing
Dangers Of Love