"...convincingly engaging indie-rock..." - Fame Magazine
"...something that is undeniably unique." - The Vinyl District
Formed on the skate parks of North London, DAZE began when childhood friends and guitarists Sam Hong and Luke Mayer resolved to form a band that combined their shared love of the cavernous reverb of shoegaze and the lo-fi punch of classic indie-rock. DAZE quickly went about recruiting like-minded musicians, to complete their lineup and refine their sound, and soon found bassist Santino DeLauri at the bar of their local pub, followed shortly by drummer Oliver Brenner.
With a full band in place and their performances honed by a rigorous routine of practice and gigging, DAZE propelled themselves into shows at esteemed London venues including Camden Assembly, Dingwalls and Birthdays. The band quickly found themselves branching out across the country, making their first appearance in Manchester, and following soon after with their inaugural show at Brighton's acclaimed Alternative Escape Festival.
Despite their frantic live schedule, DAZE haven't neglected the studio, recently releasing single 'Sleep Paralysis', a snapshot of their live intensity captured by Ian Flynn of Werkhouse Productions, at Musicland Studios, London. With follow-up single 'Reformation' already nearing release, DAZE look set to build upon their growing momentum and establish themselves as one of the most exciting names in modern indie-rock.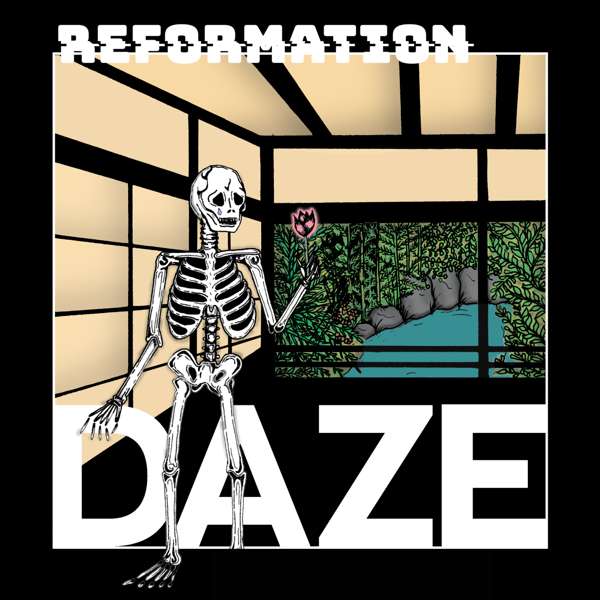 Reformation
$1.37
By signing up you agree to receive news and offers from DAZE. You can unsubscribe at any time. For more details see the privacy policy.