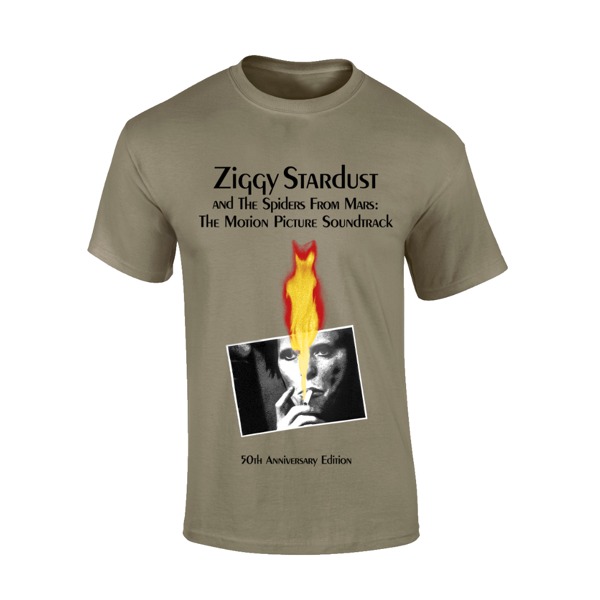 Ziggy Stardust and The Spiders From Mars 50TH Anniversary Edition Green T-Shirt
Ziggy Stardust: The Motion Picture and Ziggy joined forces to launch a remarkable live album. The recording took place during Ziggy's London performance at the Hammersmith Odeon on July 3rd, 1973, as part of the Ziggy Stardust Tour. This album holds immense significance as it captures Ziggy's final concert on the tour, making it a lasting tribute to his iconic persona. It will forever commemorate Ziggy and retain its timeless status.
Please note: This is a print on demand item. Please allow a few extra days for delivery. Print on demand items can only be returned in the case of damaged goods. Discounts cannot be applied to these items.