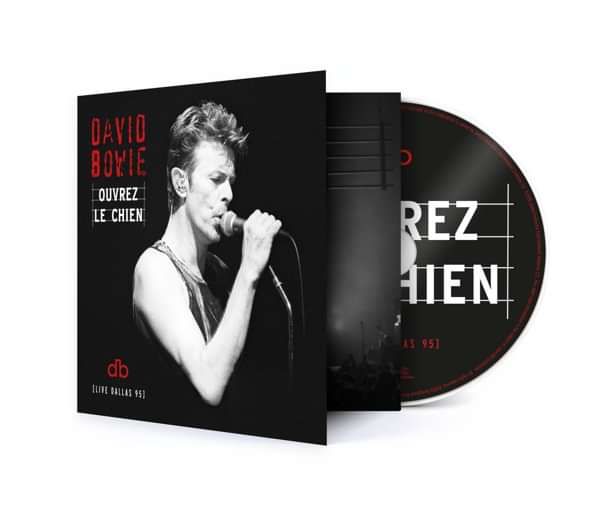 Ouvrez Le Chien (Live Dallas '95) CD
Brilliant Live Adventures contains six exclusive and limited edition live albums providing an exciting snapshot of three Bowie tours from the 1990s. 30 years into his professional live career, these albums show how great a performer Bowie still was.
OUVREZ LE CHIEN was recorded live at the Starplex Amphitheater, Dallas, 13th October, 1995 during the US leg of the Outside tour and is released on CD here for the very first time as a strictly limited number.
The album was produced by David Bowie & recorded by Steve Guest. *Mixed by David Richards at Mountain Studios, Switzerland, assisted by Sam Curtis. The musicians are David Bowie –vocals and saxophone, Carlos Alomar –rhythm guitar, Reeves Gabrels –lead guitar and vocals, Gail Ann Dorsey –bass and vocals, Zachary Alford –drums, Peter Schwartz -keyboards and synthesisers, George Simms –vocals, Mike Garson –piano and keyboards.
CD Tracklist
Look Back In Anger
The Hearts Filthy Lesson
The Voyeur Of Utter Destruction (As Beauty)
I Have Not Been To Oxford Town
Outside
Andy Warhol
Breaking Glass
The Man Who Sold The World
We Prick You
I'm Deranged
Joe The Lion
Nite Flights
Under Pressure
Teenage Wildlife
Limited to one copy per customer. Duplicate orders will be cancelled.