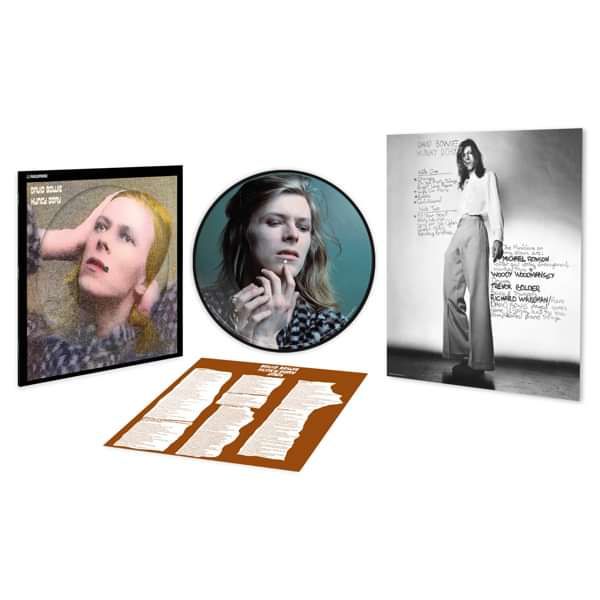 Hunky Dory Picture Disc
Originally released December 1971, Hunky Dory is widely regarded as one of Bowie's finest. Produced by Ken Scott, and recorded at Trident Studios in London, the album includes many of Bowie's greatest moments such as 'Changes' 'Life on Mars?' 'Oh! You Pretty Things' and many others. To celebrate the album's 50th anniversary, this limited edition picture disc comes with a printed cut out sleeve and a poster.
Side One
Changes
Oh! You Pretty Things
Eight Line Poem
Life on Mars?
Kooks
Quicksand
Side two
Fill Your Heart
Andy Warhol
Song for Bob Dylan
Queen Bitch
The Bewlay Brothers