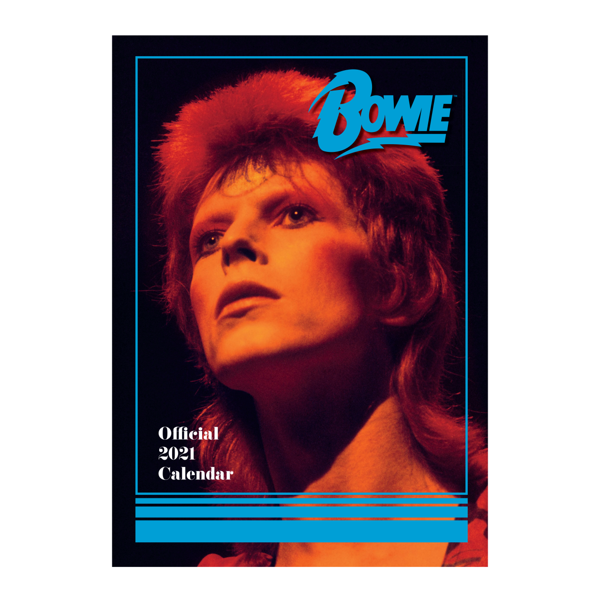 David Bowie Official 2021 A3 Wall Calendar
David Bowie entered the music scene in 1970's as 'Ziggy Stardust and became very influential with both his music and his fashion sense. After reinventing himself in 1973 to be just simply 'David Bowie' he then had the hit song 'Space Oddity.' This song brought him international success. After this there was no stopping Bowie and he enjoyed over 50 years in the music business.
David Bowie is estimated to have sold over 140 million albums with over 120 different songs being recorded. His classic songs have included 'Under Pressure' and 'Ashes To Ashes' to name a few. Despite his death, his music today is still very popular. Not forgetting Bowie's iconic costumes which were very different to the normal jeans and t-shirts and continued to make him stand out to other rock and pop stars.
Make a David Bowie's fan start 2021 by buying this David Bowie Official 2021 A3 Wall Calendar featuring stunning pictures of Bowie. This A3 Calendar format gives you the opportunity of having a David Bowie poster calendar alongside a date panel.