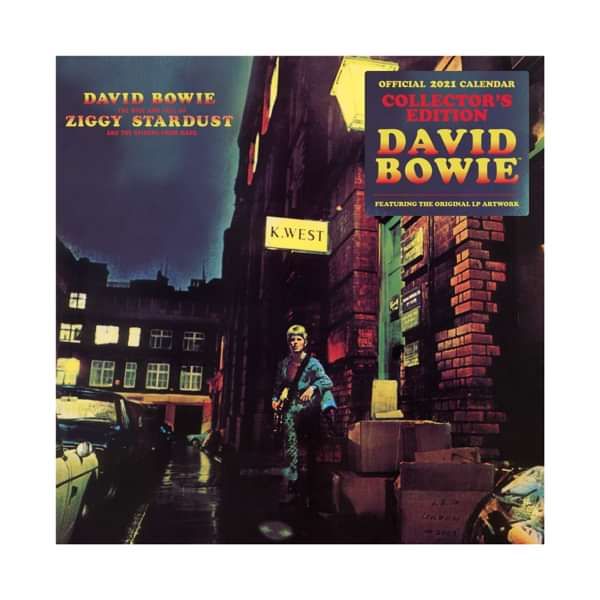 David Bowie Collectors Edition Official 2021 Calendar
David Bowie was known in the 1970's as 'Ziggy Stardust' and was influential with his music and the fabulous outfits he wore. In 1973 he reinvented himself back to 'David Bowie' and released the song 'Space Oddity.' This song brought him international success and Bowie then spent over 50 years in the entertainment business.
David Bowie has recorded over 120 songs and there are many classic songs. Is your favourite Bowie Track 'Life On Mars,' Under Pressure' or 'Young Americans?' Despite his death, his music today is still very popular. Of course not forgetting Bowie's iconic costumes which were very different to the normal jeans and t-shirts of other pop/rock stars and continued to make him stand out.
This David Bowie's Collector's Edition Official 2021 Calendar is a Square Wall Calendar with a Special Record Sleeve Cover Format. Each month contains a classic photo of 'David Bowie.' With this Square Format there is lots of space in the date panel to write your notes and appointments for 2021.