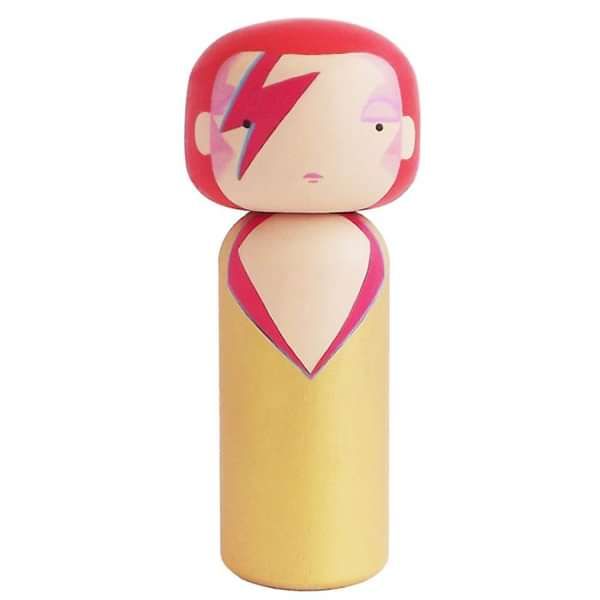 Aladdin Sane Doll Kokeshie Wooden Figurine
David Bowie was a pioneer, not only in terms of his music, but also the characters he created and inhabited. One of his most unforgettable personas, Aladdin Sane, came to life in the early 1970s and the lightning bolt makeup remains an iconic look today. David Bowie's legacy of fearless innovation continues to inspire and assure generation after generation to embrace individuality and defy the status quo. His presence will be with us forever.
The Sketch.inc for Lucie Kaas collection includes some of the greatest legends and icons within the fashion, art, music and cultural world. The collection grows each season with the dolls making their place in the world of designer collectibles.
Material: Superba Schima Size: H14,5 cm
Care Instructions: Clean with a soft dry cloth. The product should not be exposed to excessive humidity, heat or direct sunlight to prevent paint from cracking or peeling.