ELO connection CD bundle
3 CDs with Richard Tandy and/or Martin Smith
This bundle also includes: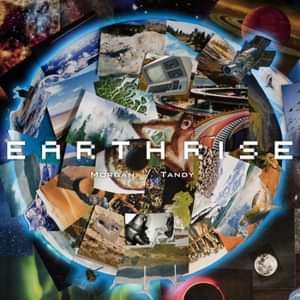 earthrise special edition CD
Originally released in the USA in 1984, Earthrise was an album by Richard Tandy and David Morgan, recorded and released after they finished touring as members of The Electric Light Orchestra.
Pull the plug on your ear-player and get out the old stereogram, for this deserves to be heard BIG. Earthrise is symphonic rock, with interwoven themes, leitmotivs and often complex and lush movements. It is also pure high quality pop, of the kind that is massive in Europe and practically non-existent in the UK, eg, The Alan Parsons Project, who never got airplay here (and still don't) but who are huge in the rest of Europe and the US. It is not surprising that the Europop feel of Scott Morgan's work, which is evident here, was attractive to Sandra Ann Laur and her de facto Guru, Michael Cretu, the man behind Enigma. (Sandra recorded "Hiroshima" written by Morgan and it became a big hit in Europe) It is no surprise of course that there is an ELO sound in places. Morgan's voice cannot be underestimated; sometimes Dylanesque, sometimes quite calm and pure, and then again funky or rocky. If ever there was a case of a vocal being an instrument, this is it, especially when it is mixed by a vocoder. The album is a testimony to what can be done with relatively sophisticated technology when it is under the complete control of master musicians. It has overtones of Alan Parsons, ELO, Jean Michelle Jarre and Klaatu (the creators of Calling Occupants of Interplanetary Craft). As a whole, it is an album you can listen to from beginning to end, and you know, you can still do this, in high-fi, in-room stereo. Rock Legacy.
This bundle also includes: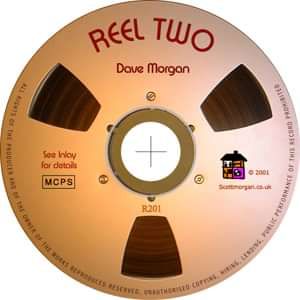 Reel Two CD
Eclectic album of ballads, rock and pop
Here is Alan Heath's review of REEL TWO in 'King of the Universe' mag:
These previously unfinished old demos along with some newly recorded songs now see a release as 'REEL TWO' an album comprising mostly of love songs. The songs on this album have successfully captured varied aspects of this universal theme. The opening track 'GOLDEN OLDIES' springs the album into life and from there you embark on a roller-coaster of emotions. With tracks as strong as 'APRIL FLOWERS', 'WHAT LOVE ISN'T', 'EVER SINCE I CAN REMEMBER', 'THE BIT IN THE MIDDLE', 'NOTHING SAYS', 'PERFECT LOVE', and 'PLEASE DON'T GO' (which is a real tear jerker), they will be played over and over again and are going to be remembered as beautifully crafted classics. The quality of the songs are timeless, the production exceptional and Dave's voice has simply never sounded better than on this wonderful collection of songs. 'MODESTE' (a Jim Cleary song) deserves comparison with ELO's "HELLO MY OLD FRIEND" and the album also has it's humourous moments with 'GO GETTER LADY' and 'DO YOU MIND?' a song so full of tongue in cheek moments, watch out for the sting at the end of the song! 'YES IT IS', is a great cover of this sixties BEATLES b-side, and is arguably no less beautiful than the original. Recorded in an unplugged style the whole track send's shivers down your spine. All songs are performed by Dave Morgan with contributing musicians including former ELO stars Richard Tandy and Martin Smith along with Bob Wilson, Tony Kelsey, Alan Smith, Mandy Scott-Morgan, Nadine Stavonina, Lisa Kelsey, Pip Allkins, Steve Wilson, J.J.Ford and George Styles who provided the wonderful humourous trackette at the end. The songs on this album all add up to one thing, pure enjoyment. This collection of songs are simply the best collection of ELO-related songs to be released in a long, long time. Enjoy them to the full.
This bundle also includes: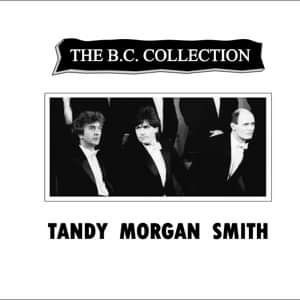 BC Collection CD
Dave's rock, pop songs featuring ELO pianist Richard Tandy and former bass player Martin Smith
This collection began life as a one-off for the ELO fan club back in 1992. It has been in constant reprint ever since and is now a classic collectors item of punchy, melodic pop-rock by ELO musicians Richard Tandy, Dave Morgan and Martin Smith.